Can anyone get you real results when it comes to medical reputation management, including real problems?
Someone with the legitimate background and portfolio to help with reputation management, even hard, nay impossible reputation management – along with an above board set of absurdly esoteric – yet effective – strategies that get result, in a damn near impossible environment where multiple forces – from government legislatures, to medical boards, to review sites, to medical boards, to patients themselves – are all seemingly aligned against you?
Yeah. It's possible and it's the reality. And you've found him. He's me.
At the forefront of reputation management for doctors
I've developed a reputation for not tooting my horn that often; after all, I've been in the industry for a long time, and I've been at the forefront of reputation management for its entirety. Heck, I've been speaking about medical reputation, sitting on panels, writing articles, developing relationships, and speaking with doctors for 15 years. I created some of the services that are used today.
Effective, real world pedigree
I don't mean the usual "hear it on the radio" services dreck that just don't work, I mean effective, real world services that can only be developed from this kind of pedigree:
Making the bad go away online. For billionaires. People whose names you hear in the news on a daily basis.
Patenting a platform for publishing HIPAA compliant, verified patient reviews and negotiating agreements with review sites for integration. The first and only one to my knowledge.
Backend powering digital marketing for the largest nationwide plastic surgery company's $96 million exit.
Powering the largest dental company's digital marketing and SEO.
Becoming the largest nationwide affiliate in ten industries by leveraging natural language processing to, shall we say, leverage an opportunity in Google's search algorithms at the time; after reaching out to Stanford and MIT professors to share their lexical dictionaries. And yes, of course, most of those industries were in the medical field.
Automated the volume-based approach to unique content production by leveraging industrial book scanners to feed in content, rewrite it, and publish 1 million page websites, each sufficiently unique, in under four hours.
Successfully working with scores of plastic surgeons, medical doctors and the like to significantly improve their reputations.
Making virtually impossible negative and harmful reputation issues go away.
All while developing arguably the most robust network of personal contacts associated with this unfortunate bold new world and specific niche area of specialization you could possibly imagine:
Review site owners.
Top level employees at major review and social sites.
National renowned HIPAA specialists.
Top-notch reputation attorneys.
National publicists with a wide-array of reach.
Nationally known defamation, libel, and contract attorneys.
Review services owners and employees.
… And even quite a few leaders in the gray and black worlds of aggressive digital marketing and reputation management strategies.
My track record of success is, candidly, unparalleled.
Experience and success
Yet it only dawned on me – and my team – after getting through COVID-19 – and my own personal crazy experience – and re-examining how we go about things, that all of this amazing traction we've developed, success we've achieved, lives we saved, (seriously, we're good therapists, too), and restful night's sleep we've provided, well, a whole bunch of it has just been provided as a courtesy to medical doctors across the United States and the globe.
That has been my nature. I know so many people in the industry and I am what you'd call a pretty good guy. That said, I recognized that all of the communications I've had with doctors, attorneys and the like, literally thousands of such communications, were not effectively getting out there and helping those most in need.
There are problems that do not currently have an appropriate solution. So I will now be that solution.
Developing the strategy
I have found that no one I have yet met can adequately develop the strategy or manage the team – employees, lawyers, digital marketers, social specialists, web designers – when it comes to serious reputation efforts, strategies, and problems. Except me. Why?
Why me?
Because it takes a very strange couple of decades of experience in the trenches, it would seem, to develop that specialization. Until somebody tells me about someone at my level, and I can see that person in action – I'll happily show them what I can do – I will continue to believe that I am the best guy on the planet Earth for this job.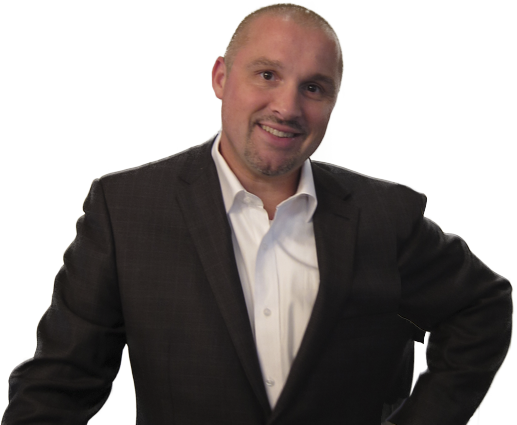 The business expertise
This job is not easy and particularly in white gloves situations needs:
Significant HIPAA knowledge and expertise.
Legal expertise in a wide-array of areas.
Experience improving reputations.
A proven track record of "making bad things go away."
An understanding of newer, different technologies and the adapting ways that patients game the system.
A particularly evolved understanding of the patients, their psyches, the characteristics of those with body dysmorphic disorder, and those strategies that they leverage.
A rolodex of go-to contacts that is without parallel.
I have kept businesses from going under. I may have even saved lives and I'm serious. I've had many grown adults, being eviscerated by vindictive patients, very often unjustly, cry on the phone to me.
I am very passionate about what I do because, simply, it's often not fair.
That said, I am not cheap. I promise this, however: the time you spend with me will be the most worthwhile, results-producing time you will spend on this highly personal matter, period.
Ready for the next step?
Hire The Best Online Reputation Management Company for Plastic Surgeons and Medical Professionals