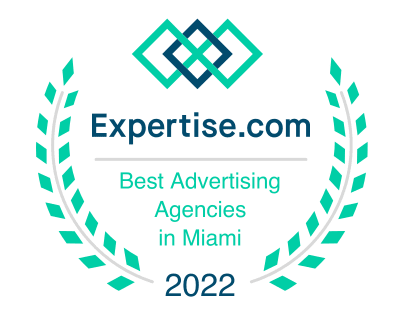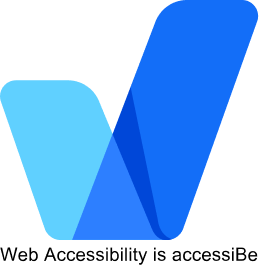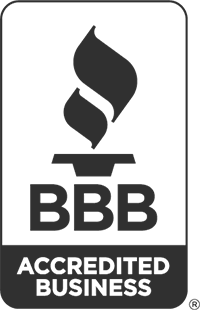 Benefits of Medical Marketing
Maximizing Patient Reach Through Strategic Marketing
With a dedicated team of experts managing each channel for you, you can focus on other essential aspects of the practice. This synergy has helped Surgeon's Advisor guide medical professionals through evolving industry dynamics for nearly two decades. Our time-tested strategic solutions are designed to help practices enhance visibility, effectively convey their value, quickly adapt to change, and achieve the healthcare success that they deserve. Medical marketing provides a myriad of benefits that can help your healthcare practice thrive in a competitive landscape. Here are some key advantages:
Medical Marketing Importance
Retaining patients and building long-term relationships
The importance of medical marketing cannot be overstated. In a landscape where patients are becoming more educated and discerning about their healthcare choices, marketing is essential for healthcare providers to effectively communicate their services, reputation, and value. It's not just about attracting new patients, but also about retaining current ones and building long-term relationships. 
A strong medical marketing strategy is crucial for reaching target demographics, standing out among competitors, and conveying your unique identity. This involves developing messaging that resonates with your ideal patients and emphasizes your strengths. Content marketing provides value to patients through educational blogs, videos, and social media while simultaneously building your brand and expertise. Paid ads can further expand your visibility among relevant searchers.
The Role of Medical Marketing
Shaping perception of your practice and impacting patient acquisition
With the increasing use of digital platforms, medical marketing has become vital for online reputation management. It plays an essential role in shaping the public perception of your practice and can significantly impact patient acquisition and retention rates.
Whether it's through social media campaigns, SEO (Search Engine Optimization), or content marketing strategies, medical marketing is an invaluable tool for healthcare professionals to reach their business goals and deliver quality care to their patients.
Medical Marketing Services
stand out in the crowded medical industry
Our team of experts is committed to helping you navigate the complex world of healthcare marketing, ensuring that your practice stands out in a crowded marketplace. Here are some of the key services we provide:
Medical Website Development

Your website is the virtual front door to your practice in the digital age. It's often the first interaction for potential patients, so creating a positive online user experience is a must.

We offer custom medical website development services to make sites visually appealing, functional, user-friendly, and search engine optimized.
Our process starts by understanding your practice and patients.
We then design a website reflecting your brand identity and healthcare services while providing valuable info to patients.
Our sites feature responsive design and intuitive navigation for accessibility on any device.
Our websites comply with necessary regulations like HIPAA, GDPR, and ADA to protect patient data.
Medical SEO

SEO is critical for effective medical marketing to improve website visibility and help patients find you.

We specialize in medical SEO, using proven strategies to boost rankings and drive website traffic.
Our services include keyword research, content creation, on-page optimization, and backlink building.
We target relevant, high-traffic keywords patients use to find medical services.
We create high-quality, SEO-optimized content to establish authority, engage your audience, and improve rankings.
Through ongoing monitoring and optimization, we keep your site updated with the latest SEO best practices and algorithm changes.
We provide regular reporting on key metrics like organic search traffic, rankings, and conversions to demonstrate SEO results.
PPC for Plastic Surgeons

PPC advertising drives targeted traffic and effectively attracts new prospective patients. We specialize in PPC for plastic surgeons.

We start with analyzing your practice, audience, and competition to develop a custom PPC strategy.
We select relevant keywords and craft compelling ads to attract and convert patients.
We manage campaigns daily – monitoring performance and optimizing for maximum ROI.
This includes refining keywords, ad copy, and bids to reach the right audience.
We also manage PPC on search engines for a broad reach.
Our team ensures ads comply with all platform guidelines and regulations.
Social Media Management

Having a strong social media presence is essential for engaging patients, sharing valuable info, and building your brand.

We offer comprehensive social media marketing management services to help maximize this marketing channel.
Our services include strategy development, content creation, community management, and performance monitoring.
We develop social strategies aligned with your goals, audience, and brand identity.
We create engaging, shareable content that resonates with your audience.
We manage your communities by responding to comments and messages professionally.
We continuously monitor performance using analytics to guide strategy.
We report on key metrics like follower growth, engagement, and conversions to demonstrate impact.
Physician Reputation Management

Your reputation is a valuable asset for attracting and retaining patients. Negative feedback can damage your practice's image.

We offer physician reputation management services to protect and enhance your online reputation.
Our services include monitoring patient reviews/feedback, responding to negative reviews, and encouraging positive online reviews.
We use tools to track mentions across platforms and catch negative feedback quickly.
We respond promptly and professionally to negative feedback, addressing issues and resolving them.
We encourage satisfied patients to leave positive reviews that boost your reputation.
We understand the importance of a strong online reputation in healthcare.
Our team helps you build a positive image that reflects your quality of care.
Our services help create a strong, positive presence that attracts and retains patients.
Email Marketing

Email marketing allows you to connect with patients, nurture relationships, and share practice updates.

We provide comprehensive email marketing services to engage your audience and drive patient engagement.
Our services start with understanding your patient base and segmenting your audience.
We craft relevant, compelling content that informs, educates, and motivates each patient group.
Content includes newsletters, appointment reminders, and more.
We handle the technical aspects like managing your email list, ensuring privacy compliance, and using analytics.
Analytics allow us to refine the strategy and maximize engagement.
Our services help you maintain contact, keep patients informed, and encourage ongoing engagement.
This can lead to increased patient referrals, loyalty, and a thriving practice.
How Medical Marketing Works
Mastering the Tools of Medical Marketing Success
Medical marketing is a multifaceted process that requires a strategic approach. At Surgeon's Advisor, we use proven digital marketing efforts backed by nearly two decades of experience in the medical marketing field.
Our digital marketing strategy includes optimizing your website for search visibility, content management, engaging patients on social media, running targeted ad campaigns, email nurturing to build loyalty, and leveraging patient reviews and patient satisfaction to boost your reputation. By tracking ROI and converting visitors into potential patients, an effective medical marketing campaign increases new patient acquisition and retention.
Measuring the Success of Medical Marketing Campaigns
Gauging Your Campaign's Impact
At Surgeon's Advisor, we believe in transparency and accountability. That's why we provide regular reports on our marketing efforts, so you can see exactly how your campaigns are performing. We use a range of metrics to measure the success of our medical marketing campaigns. These include website traffic, patient conversions, engagement, and ROI. We track these metrics over time to identify trends, measure progress, and make data-driven decisions. By measuring these metrics, we provide you with a clear, comprehensive picture of your marketing campaign's performance. 
Website Traffic
Website traffic is a very important metric in digital marketing that quantifies the number of people visiting your site. It provides valuable insights into the effectiveness of your medical marketing strategy by tracking the volume of visitors, their behavior on your site, and the source of their visit.
Patient Conversions
Patient conversions track how many of these visitors are taking desired actions, such as booking an appointment or signing up for your newsletter.
User Engagement
User engagement involves tracking how many visitors to your website or social media platforms are taking the desired actions that align with your business goals. These actions could include booking an appointment, signing up for your newsletter, or even engaging with your content, such as sharing posts on social media or leaving reviews.
ROI
ROI, or return on investment, is perhaps the most important metric of all. It measures the financial return on your marketing spend, helping you understand the value of our services. We strive to deliver a positive ROI for every campaign, ensuring that your marketing budget is well spent.
Why Choose Us to Run Your Medical Marketing Strategy?
Expand Your Practice's Reach With Us
Choosing the right partner for your medical marketing strategy is foundational to your success. Here's why Surgeon's Advisor is the right choice for your practice:
Experience and Expertise

With nearly two decades of experience in medical marketing, we've honed our strategies to deliver effective results. Our team has the knowledge and skills to navigate the unique challenges and opportunities of the medical field.
Patient-Centric Approach

We understand that at the heart of every medical practice are the patients. Our marketing strategies are designed with your ideal patients in mind, creating campaigns that resonate with them and motivate them to choose your practice.
Full-Service Offering

From SEO and social media to website development and email marketing, we offer a comprehensive suite of services to meet all your digital marketing needs.
Data-Driven Decisions

We use advanced analytics to track the performance of our campaigns, making data-driven decisions that maximize your ROI.
Transparency and Accountability

We believe in open communication and full accountability. We provide regular reports on our work, so you can see exactly how your campaigns are performing.
Unparalleled visibility & performance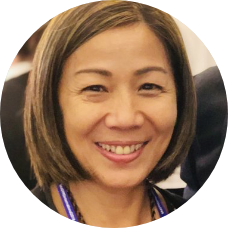 "Over 10 years of exceeding my expectations."
Director of Communications AAFPRS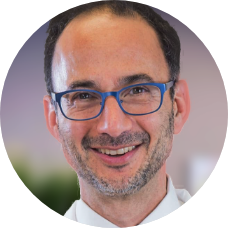 "Hiring Surgeon's Advisor is a no-brainer."
Daniel G. Becker, MD, FACS
Becker Rhinoplasty Center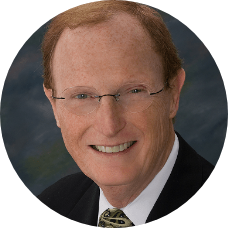 "Over 15 years later I am still here and still happy."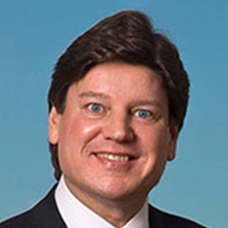 "We have been with Surgeon's Advisor for several years."
Frequently Asked Questions
What is medical marketing?
At Surgeon's Advisor, we define medical marketing as strategic campaigns and initiatives aimed at promoting healthcare services, treatments, and procedures to the right audiences. This can encompass a wide range of digital marketing strategies, from search engine optimization and pay-per-click ads to social media, content marketing, and more. As experts in this field with nearly 20 years of experience, we utilize data-driven medical marketing strategies to help our clients increase visibility, attract and retain patients, and grow their practices.
Why is healthcare marketing important?
Effective healthcare marketing serves the vital purpose of educating the public and raising awareness about critical medical services, procedures, and treatments. As specialists in medical marketing, Surgeon's Advisor recognizes the value of getting important health information out to the audiences that need it most. Our strategic campaigns help connect patients to healthcare providers that can improve their well-being and quality of life.
How long until I see the medical marketing results?
The timeline for seeing results from medical marketing can vary greatly depending on the specific strategies employed and the current state of your online presence. However, generally, you can expect to start seeing initial results within a few months. SEO strategies, for example, often take several months to start showing significant results due to the nature of search engine algorithms.
On the other hand, PPC campaigns can start driving traffic to your website in around two weeks, but it may take some time to optimize the campaigns for maximum ROI. Remember, successful medical marketing is a long-term strategy, not a quick fix. While some tactics may yield quick wins, the most significant and lasting results come from consistent, strategic efforts over time.
How much is a medical marketing service?
The cost of medical marketing services can vary greatly depending on the specific services you need, the scope of your campaign, and the agency you choose to work with. Some agencies may offer package deals that bundle several services together, while others may charge on an a la carte basis. When practices choose to work with us, they often report on how the services are well worth the cost. Contact us today so we can learn about your needs and create a plan to help you achieve your goals.