The Nebulous World of SEO
General SEO companies are a dime a dozen, equipped with generic pitches, impossible promises, and often, a track record of unhappy ex-clients. Keeping practices in the dark has been an effective strategy for many companies for the past two decades. A black box has never been such an effective sales tool.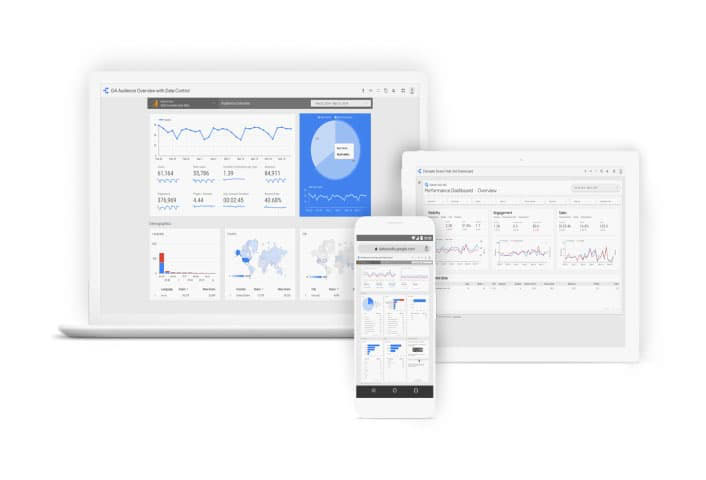 The market has matured a bit, though, and some companies like my own have realized that amassing a quick pile of cash is not the best way to achieve success in this industry. Instead, producing measurable, quantifiable results that demonstrate unbeatable ROI are the ways to make your name. 
Today, we have the tools and resources to report, proactively communicate, and prove to you that we provide true value. Better yet, we don't even charge up-front or require long-term agreements. How many SEO companies can say that? 
How many can have the most #1 ranked clients in the markets they serve and perform reliably again and again – despite all the constant frenetic change on the web – for nearly two decades? 
I'd say not many. 
What is SEO today?
How does SEO apply to your website
SEO is an umbrella term for a wide range of marketing tactics that help your practice find prospective patients using search engines, social media, and other online properties.
Since the 90's the Internet has evolved into an ocean of countless websites. The majority of them would never be found if not for search engines. Yet even with search engines, most still remain unfound. 
First page results
Appearing on page 319 for a relevant search provides no effective benefit since you may as well be invisible. 
Search engines started off by manually indexing websites. Then Google started looking at sites linking to your site. Then Facebook evolved into its own position of social dominance, especially after its acquisition of Instagram. Add in Twitter, Reddit, Healthgrades, Realself, and more, and the real estate online has grown exponentially. 
With that growth comes opportunity. 
Innovations in natural language processing and artificial intelligence make it both harder to succeed in 2021 – but with more and more practices entering the fray – it is more important than ever before. 

THE 6 MAIN COMPONENTS
Medical SEO: The 6 Main Components
When combined with other digital marketing strategies, these 6 optimization methodologies form the cornerstone of your online visibility. 
On-page optimization.
Local optimization.
Content optimization.
Technical optimization.
Link optimization.
Compliance optimization.  
Is your SEO producing results? 
If you're unsure of the answers to the questions below, please contact us to learn more and maybe even get started for free:
If you don't know the answers to these questions, we can help bring you up-to-speed and learn how you're really doing online – not from proprietary tools we swear by – using reliable metrics from companies like Google, Facebook, and the like.
Are you employing structured markup to get more rich snippets? Do you have stars by your listings? Do you have featured results? Do you have tables of contents? Did you know that Google provides around 10 ways to differentiate your listings, make them stand out, and get more clicks?
Does your team leverage artificial intelligence and machine learning to reverse-engineer content that is outranking you and write better, more optimized, and user-friendly content? Did you know that "content is king" may sound like a boring, tired statement, but that's it's more true in 2021 than ever before?
Did you know that links are still – according to Google itself – one of the two most important factors contributing to rankings? Yet link building today must be done much, much differently than in the past because Google's RankBrain is so smart? 
Are you routinely appearing for local searches? They're always at the top of the list and get much more attention, especially from nearby prospective patients. Did you know that local seo is fundamentally different from "regular" SEO? Do you update your Google My Business profile as often as daily for ideal results? 
Are you so well optimized technically that you get 90+/100 on all of Google's Lighthouse speed and usability tests? Did you know you can get those scores and have a beautiful site at the same time? 
Is your site optimized for patients, search engines, social media, and compliance requirements? Do you address HIPAA, GDPR, ADA, and CFRA, and protect yourself and your assets from hacking and blackmail efforts?