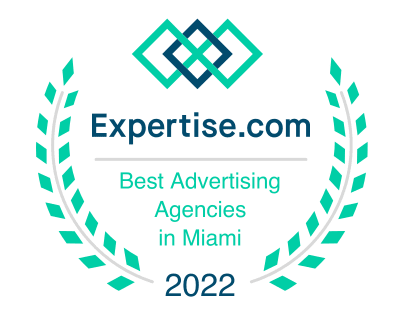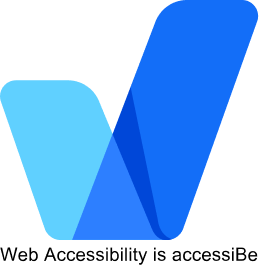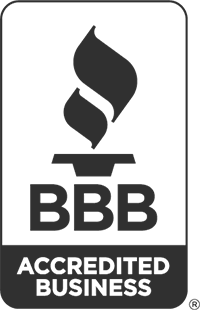 Benefits of Online Reputation Management
Protect your brand and convert prospects into loyal customers
At Surgeon's Advisor, our expert team has spent nearly 20 years testing, creating, and implementing targeted, results-driven solutions to suppress damaging content and strategically promote the best of your brand. Our strategies help establish industry authority and credibility for your business. Now is the time to control your story on your terms by partnering with us. We can help you create a powerful, positive reputation that fuels business growth by converting prospects into loyal customers. No matter what size your business is, or what stage of growth it's in, having a solid reputation management strategy in place is extremely important. Online reputation management offers several foundational benefits to businesses.
Online Reputation Management Insights
Managing your brand's reputation and media interactions
Online reputation management is not just about public relations – it's a strategic process that involves managing your brand's reputation and media interactions. It includes four main media channels:
Each of these media channels plays a distinct role in shaping and safeguarding your brand's online identity.
Prioritizing tasks based on their business impact and ease of accomplishment is a crucial part of online reputation management. It also involves policy documentation, communication guidelines, and defining a tone of voice to manage comments, reviews, and mentions from several channels.
The Importance of Online Reputation Management
Building and maintaining a positive online presence over time
In today's digital age, online reputation management is more important than ever. The internet has given consumers a powerful platform to share their experiences and opinions about businesses. A single negative comment or review can spread like wildfire and cause significant damage to a company's reputation. On the other hand, positive reviews and comments can boost a company's image and attract new customers.
Online reputation management is not just about responding to negative feedback. It's about proactively building a positive online presence and maintaining it over time. This involves monitoring what is being said about your business online, responding promptly to comments and reviews, and creating positive content to promote your brand's public perception.
In a nutshell, here are reasons why online reputation management matters:
Customer trust and loyalty

Customers tend to trust businesses with positive digital reputations. By managing your online reputation, you can build trust and loyalty among your customers, which can lead to repeat business and referrals.
Increased sales

A good online reputation can attract more customers and drive sales. Studies have shown that customers are more likely to buy from businesses with positive online reviews.
Improved search engine rankings

Search engines take into account a company's online reputation when determining search rankings. Businesses with positive online reputations are more likely to rank higher in search results, making them more visible to potential customers.
Damage control

Negative comments and reviews can harm your business's reputation. By monitoring your online presence and responding promptly to negative feedback, you can mitigate the damage and prevent it from escalating.
Competitive advantage

Credibility is a valuable competitive advantage. In a crowded market, customers are more likely to choose a brand they trust over others, even if the offerings are similar.

 
Consequences of a Poor Reputation Online
The Road to Reputation Recovery
A poor online reputation can have serious consequences for your business.  
Impacts Sales
A negative online reputation is a significant detriment to your business, directly impacting your bottom line. Studies have consistently shown that more than half of consumers will actively avoid purchasing from a business that has bad reviews or a damaged reputation online. This negative reputation can stem from a variety of sources, including negative comments on social media platforms, harmful content on third-party websites, or negative news coverage.
Reduces Effectiveness of Other Marketing Efforts
When potential customers encounter these negative elements during their online searches, it can drastically alter their perception of your brand. This negative perception can lead to a direct impact on your sales and revenue as customers turn away from your business. They may choose to take their business to your competitors after seeing complaints, poor ratings, or negative commentary about your brand.
Can Reduce Customer Loyalty
Your current satisfied customers, may begin to question their loyalty to your brand if they encounter an influx of negative reviews and damaging content about your business online. This could be through social media comments, negative articles on news sites, or bad reviews on third-party websites. The erosion of customer loyalty, can cost you repeat business and valuable referrals, a  social proof that leads to new customers.
Online Reputation's Facts
Myths Debunked: Navigating Online Reputation
Online reputation management is not a luxury, but a necessity in today's digital world. Here are some facts that really highlight its importance:
Online Reputation Management Services
Helping your business cultivate a positive digital presence
At Surgeon's Advisor, we offer a comprehensive suite of digital reputation management services to help your business cultivate a positive digital presence. Implementing an online reputation management strategy is an essential component of any business's digital marketing plan. By proactively managing your digital reputation, you can build customer trust, increase sales, improve your search engine rankings, and protect your business from potential reputation damage.
Online Reputation Monitoring

We monitor the brand's digital footprint across social media platforms, review sites, news, and other relevant websites
We identify negative comments, bad reviews, harmful content
Our team takes swift action to mitigate the impact of negative content
At Surgeon's Advisor, we protect the online image and maintain a positive reputation
We track positive mentions and engagement to showcase brand success
We provide regular reporting on online reputation health
Negative Reviews Monitoring and Notification

We continuously monitor review sites and social media for negative news
Our team quickly notifies you when negative reviews are detected
We make prompt, professional responses to resolve issues
We demonstrate the brand's commitment to customer satisfaction through swift action
We analyze negative feedback to identify areas for business improvement
We also highlight positive reviews to showcase satisfied customers
Negative Reviews Dispute

We identify false or defamatory negative reviews that damage reputation
Surgeon's Advisor works closely with you to gather evidence and follow proper procedures
Our team disputes harmful reviews, ensuring accuracy and preventing misleading information
We strive to maintain an online reputation that accurately reflects your product/service quality
We also carefully evaluate reviews to determine the validity of complaints
By proactively addressing raised issues, we continuously strive to avoid dissatisfied customers
Business Listing Accuracy Monitoring

Our team regularly monitors business listings on Google, Yelp, directories, and more
Your information is kept accurate and up-to-date across platforms, maintaining credibility and enhancing search engine rankings
Surgeon's Advisor promptly updates any changed business info such as address, hours, or phone number
Business Listing Accuracy Verification and Claim

We make sure any inaccuracies are promptly corrected, and unclaimed profiles are claimed on your behalf
Our team takes full control of your business information online
We enhance credibility and improve search engine rankings
Listing Duplicate Detection and Closure

Our team continuously scans directories and platforms for duplicate listings
We detect and act immediately to close duplicate business listings
Our work ensures that customers have a consistent, accurate view of your business
We improve customer experience and strengthen online reputation
At Surgeon's Advisor, we prevent search engine confusion from conflicting information
We streamline online presence for better brand visibility
Monitor and Promote Review Generation

We provide a user-friendly review widget to encourage positive feedback
Real-time monitoring allows us to promptly address negative feedback
Our team actively promotes review generation from satisfied customers
We build a strong brand reputation that attracts more customers
Valuable customer feedback from reviews drives continual product/service improvements
Monthly Report and 24/7 Access

We provide comprehensive monthly reports detailing activities and results
We include valuable insights into review monitoring, negative content management, etc.
Our team offers 24/7 access to the online reputation platform to monitor in real-time
We ensure you are always informed about online reputation and improvement efforts
We also highlight key metrics like review volume, sentiment, search rankings
Our team enables on-demand report generation for up-to-date insights
Reputation Management Results
Transforming Brands: Real-world Success Stories
When it comes to online reputation management, seeing results is key. Surgeon's Advisor has a proven track record of delivering tangible outcomes to our clients. Our systematic approach has helped numerous businesses improve their reputation, increase positive reviews, and effectively manage negative feedback.
We've seen businesses experience a surge in customer trust and loyalty, leading to increased sales and growth. Our reputation management processes have also helped businesses rank higher in search engine results, enhancing their online visibility and attracting more potential customers.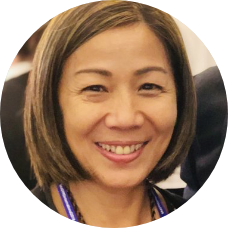 "Over 10 years of exceeding my expectations."
Director of Communications AAFPRS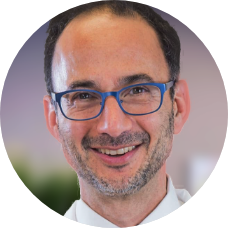 "Hiring Surgeon's Advisor is a no-brainer."
Daniel G. Becker, MD, FACS
Becker Rhinoplasty Center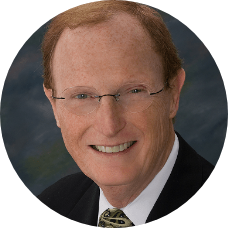 "Over 15 years later I am still here and still happy."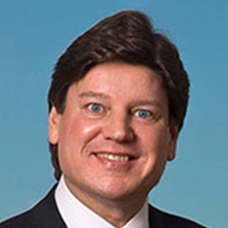 "We have been with Surgeon's Advisor for several years."
How Does Online Reputation Management Work?
Mastering the Toolbox of Reputation Management
Digital reputation management is a continuous process that involves several steps.
Comprehensive Reputation Analysis
We conduct a comprehensive reputation analysis of your online presence to identify any potential online reputation issues. This includes monitoring online reviews, social media mentions, and your business listings across various platforms.
Strategy Implementation
We implement strategies to improve your online reputation. This could involve generating positive reviews, managing negative feedback, correcting inaccuracies in your business listings, and closing duplicate listings.
Curating Content
We also work on creating positive online content, such as blog posts and social media posts, to promote a positive image of your business. These activities are aimed at improving your reputation score and creating a positive brand reputation that attracts more customers.
Transparent 24/7 Reporting
We provide regular reports and 24/7 access to our platform, so you can monitor your online reputation in real-time. This transparent approach allows you to see the progress we're making in managing and improving your online reputation.
Online Reputation Management Solution & Partner
Choosing the right partner for your online reputation management needs is critical. We bring a unique blend of expertise, experience, and transparency to the table. Our team is dedicated to delivering results and providing a service that is tailored to your specific needs. We understand that every business is unique, and we customize our approach accordingly.
We provide a complete suite of digital reputation management services, from monitoring and review generation to business listing accuracy and dispute resolution. Our platform gives you 24/7 access to your online reputation data, and our monthly reports keep you informed about our activities and results. With our focus on transparency and results, you can trust Surgeon's Advisor to manage and improve your online reputation effectively.
Our team brings an effective, real-world pedigree to the table. Our founder and CEO, Robert Baxter, is a leading specialist in online reputation management with years of experience in the field. He has developed effective strategies currently in use and has a robust network of personal contacts in the field, including review site owners, HIPAA experts, and reputation attorneys.
Our experience in the trenches has equipped us to handle serious reputation efforts, and we have a proven track record of delivering results to our clients. With our real-world pedigree and expertise, we are uniquely equipped to manage and improve your online reputation.
Frequently Asked Questions
How do I check my online reputation?
You can check your online reputation by searching for your business name on major search engines like Google, Yahoo, and Bing. You can also monitor reviews and comments on social media platforms such as Facebook and Twitter. Additionally, you can monitor ratings and reviews on directories such as Yelp and Trustpilot. Lastly, you can use an online reputation management tool such as Reputation.com to track your online presence across multiple channels.
How do you measure your online reputation?
A good way to measure your online reputation is to track the number of mentions and reviews you receive across various channels such as social media, directories, and review sites. You can also use sentiment analysis tools to measure how people are responding to your brand or products. Additionally, you can analyze customer feedback surveys and sentiment scores from platforms like Net Promoter Score (NPS). By monitoring all these metrics, you can get an accurate picture of your current online reputation.
What is the cost of online reputation management services?
The cost of ORM services can vary widely, depending on the complexity of the project and the services required. It's best to request quotes from different ORM providers, as they may offer packages or customized solutions to suit your needs. Costs can range from a few hundred to several thousand dollars per month.
Is it possible to completely remove negative content from the internet?
In some cases, it may be possible to remove or suppress negative content from search engine results, but it can be challenging and, in some instances, impossible. ORM typically focuses on burying negative content through the creation of positive and relevant information, rather than outright removal.