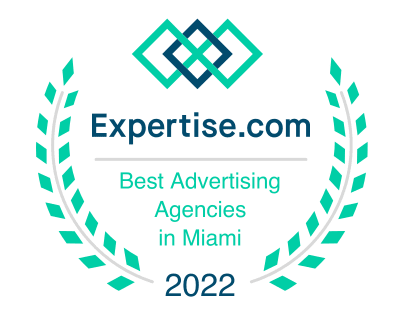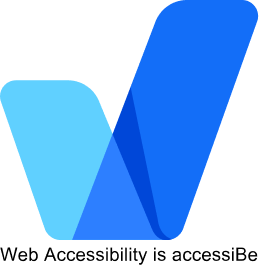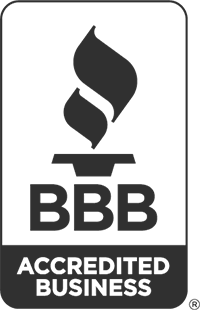 Benefits of Social Media Management
tailored social media strategies as a strategic asset
We become your dedicated social media team, handling every aspect of your online presence. From creating compelling content to responding to followers and analyzing data, we optimize your social channels for real business impact. Whether your goals are increasing awareness, generating leads, or improving customer service, our tailored strategies elevate your social media from an afterthought to a strategic asset. With our specialized expertise of nearly two decades, your presence will thrive with social success.
Our social media management services provide the solution.
Without regular posting and engagement, opportunities are missed, brand visibility is lost, and potential customers never find their way to your website. Social media management offers many advantages for businesses. Here are a few key benefits:
What is Social Media Management?
creating, publishing, and analyzing content posted on social platforms
Social media management is the process of creating, publishing, and analyzing content posted on social media platforms like Facebook, Instagram, and X (formerly Twitter). It also includes engaging and interacting with social media users.
A social media manager might create a social media content strategy, respond to comments, compile campaigns, and track performance. They're also responsible for managing a company's online reputation and developing strategies to ensure growth and engagement.
The Role of Social Media in Marketing Strategies
a powerful tool for business owners to reach their objectives
The importance of social networking in marketing strategies cannot be overstated. It's a powerful tool for business owners to reach their objectives, whether it's increasing brand awareness, driving sales, or improving customer service. It can also:
Fostering a Sense of Community

It enables businesses to seamlessly connect with their target audience in real time, fostering a strong sense of community, meaningful engagement, and interactive communication.
Assists Other Marketing Efforts

In addition, social networking can significantly enhance other marketing efforts. For example, it can drive traffic to a company's website, support promotional campaigns, and improve search engine rankings.
Allows for More Personalized Experiences

Social networking offers businesses an unparalleled opportunity to gain insights into their customers' preferences and behaviors, enabling them to provide more personalized experiences.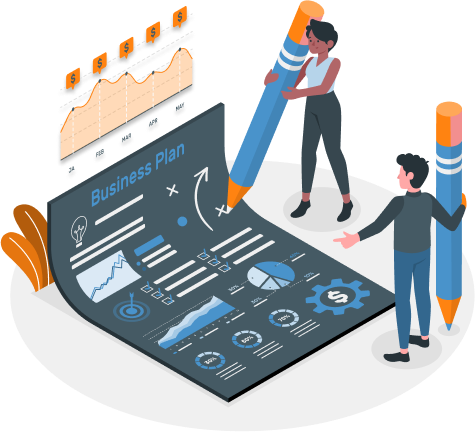 How Does Social Media Management Work?
is not just about posting content on your social media accounts
Social media management is not just about posting content on your social media accounts. It encompasses a range of activities designed to optimize your online presence and engage with your audience effectively. Here's a broad overview of how it works:
Strategy Development
The first step is developing a clear and effective social media strategy. It may involve a social media audit, identifying your target audience, setting clear goals, and deciding on the types of content that will resonate with your audience.
Content Creation
The next step is creating engaging and relevant social media posts. This could include reposting top-performing posts, long and short-form videos, infographics, and other types of content that align with your brand's voice and values.
Scheduling and Publishing
Once the content is created, it's time to schedule and publish it. It involves deciding on the optimal times to post, considering factors like your audience's online habits and the different time zones they may be in.
Engagement
After the content is published, it's important to engage with your audience. This means responding to comments, answering questions, and fostering a sense of community.
Analytics and Reporting
Finally, social media management involves monitoring and analyzing your online performance. It includes tracking key metrics like engagement rate, follower growth, and click-through rate, and adjusting your digital marketing strategy as needed.
Social Media Management Services
a comprehensive range of media management services
We offer a comprehensive range of media management services tailored to meet your unique needs. We focus on delivering transparent, ROI-driven results to help your business thrive in the digital space. Here are some of the social networking services we provide:
Social Media Optimization

We optimize social media profiles to boost your online presence and reach.
The focus is maximizing visibility and engagement on social platforms.
Our optimization includes creating compelling bios.
We select eye-catching profiles and cover photos.
Relevant keywords are used in descriptions. This makes your profiles stand out and attract followers.
Well-optimized social profiles are more discoverable and lead to increased engagement and sharing of your content.
In addition, expert social media profile optimization establishes your brand and authority on social platforms and expands your reach.
Social Media Strategy

A successful social media marketing campaign starts with a solid strategy.

We work with you to understand your goals, audience, and brand values. Using this knowledge, we develop a strategy aligned with your objectives.
The strategy resonates with and engages your target market.
It guides all aspects of our management services.
Includes social posts, community engagement, and reporting.
Our robust strategies are customized to your unique needs.
Having a strategic plan optimizes your social media presence.
It also ensures your social media campaigns achieve your business goals.
Our tailored social strategies drive real results.
Community Management

Building an online community is critical for social networking success.

We focus on creating meaningful connections with your audience.
We foster a sense of belonging through engagement.
Our team manages your social accounts and responds to comments and direct messages.
We engage social media followers in a timely, personalized manner. This helps enhance your brand image and loyalty.
It increases engagement rates on your social media channels.
Nurturing your community strengthens relationships.
Responsive community management shows you value your audience.
We help you build a thriving online community.
Content Creation

Content is the cornerstone of a successful social media strategy.

Our social media content creation captures your audience's attention and encourages interaction.
We create diverse content types – videos, infographics, blogs, etc.
All content aligns with your unique brand voice.
It resonates with and engages your target audience.
We leverage user-generated and original content production. This ensures a diverse, engaging content mix.
Captivating content encourages audience interaction.
It establishes you as an authority and industry thought leader.
Our content helps you connect authentically with your community.
Lead Generation Campaigns

Social platforms are powerful for generating leads and driving growth.

We have experience designing and running lead gen campaigns on social.
We use targeted ads to reach potential customers.
Engaging content and CTAs attract and convert leads.
Our campaigns increase your customer base.
They help you expand your reach online.
We drive qualified, sales-ready leads from social media platforms.
Our social campaigns optimize your ad spend and ROI.
Social networking provides a cost-effective way to generate leads.
Our proven strategies deliver real lead-gen results.
Brand Design and Development

Your brand is the personality and promise of your business.

We help build a strong, consistent, recognizable brand on social.
Our professional services include defining your visual brand identity.
We create brand style guides for content alignment. This ensures a cohesive brand across social platforms.
The goal is to establish your unique brand presence online.
For new businesses, it's about establishing your brand, whereas existing businesses can refresh their brand image.
A consistent brand helps you stand out online.
It builds familiarity and trust with your target audience.
Our services build distinctive, memorable social brands.
Analytics and Reporting

Understanding your performance is key to optimizing your social strategy.

We provide valuable insights through analytics and reporting on a regular basis.
Advanced social media management tools track engagement, followers, conversions, etc.
Our comprehensive reports give a clear picture of performance. These enable data-driven decision-making.
You can improve ROI based on performance data.
We highlight what content and tactics are working best.
Reports identify areas needing improvement.
Powerful analytics provide actionable recommendations.
Measuring performance is vital for online success.
Social Listening and Reputation Management

Maintaining a positive online reputation is absolutely essential in today's digital world.

Our services help you monitor your brand across social networks.
We track mentions of your brand across platforms.
We respond to reviews and comments about your brand.
Negative feedback is handled professionally.
Social listening tools provide insights into audience perceptions.
It allows us to tailor your social strategy accordingly.
Monitoring brand mentions protects your online reputation.
Managing feedback shows you loyal customers.
Our expertise safeguards and enhances your brand image.
Paid Advertising and Promotions

Social media advertising expands your reach to attract loyal customers.

We are skilled at creating and managing ad campaigns.
We design engaging, targeted ads for your audience.
Your advertising budget is managed effectively.
We run promotions to boost your presence and engagement.
Our goal is to maximize your advertising return on investment.
We help grow your business with strategic paid ads.
Targeted social ads reach your potential customers.
Effective budget management optimizes your spending.
Our expertise drives real returns from your investments.
Influencer Marketing

Influencer marketing amplifies your brand message to a wider audience.

We manage the full influencer collaboration process.
Identifying the right influencers for your brand is key.
We negotiate mutually beneficial partnerships.
Campaign performance is closely measured.
Influencers must align with your brand values authentically.
The goal is a genuine connection with your target audience.
Influencer marketing builds trust and awareness while providing social proof for your brand.
It helps drive conversions and ROI.
Our expertise delivers impactful influencer campaigns.
Choosing the right partner for your social networking management
Choosing the right partner for your social networking management is a critical decision.
Here's why you should trust us with your online presence:
Experience

With nearly two decades of experience in digital marketing, we've honed our skills and developed proven strategies that deliver results.
Specialization

Our specialized expertise in the marketing industry ensures a deep understanding of the hurdles your business encounters, setting us apart in delivering tailored solutions to meet your needs effectively.
Transparency

We operate with full transparency, providing detailed reports on our activities and the results we achieve. You'll always know what we're doing and why.
No-Risk Model

Our unique 'pay after' model eliminates financial risk. You only pay after seeing the results of our work.
Tailored Approach

We don't believe in one-size-fits-all solutions. We create a tailored social media marketing strategy that aligns with your unique goals and needs.
Full Suite of Services

From content creation to paid advertising and influencer marketing, we offer a comprehensive range of social media tools.
Compliance

We are compliant with HIPAA, GDPR, and ADA regulations.
Unparalleled visibility & performance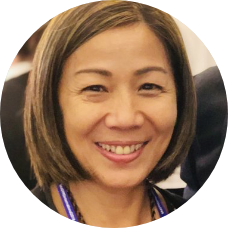 "Over 10 years of exceeding my expectations."
Director of Communications AAFPRS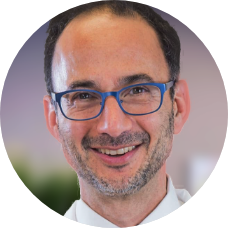 "Hiring Surgeon's Advisor is a no-brainer."
Daniel G. Becker, MD, FACS
Becker Rhinoplasty Center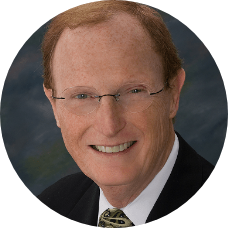 "Over 15 years later I am still here and still happy."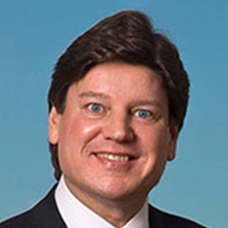 "We have been with Surgeon's Advisor for several years."
Frequently Asked Questions
How much does a social media marketing agency cost?
The average cost of hiring a digital agency can vary widely depending on the scope of social media marketing services, the complexity of your needs, and the agency's expertise. At Surgeon's Advisor, we operate on a unique 'pay after' model. This means you only pay after seeing the results of our work.
What are the main points of online networking management?
Social media management includes creating relevant content, managing communities, monitoring, developing good social media management strategies, analyzing performance, running ads, collaborating with influencers, and more. The goal is to connect with social media users and achieve business objectives.
When will I see results from online networking management?
The timeline varies based on your starting point, goals, strategies, and audience engagement. New social accounts may take longer. Brand awareness goals are faster than sales. Paid ads yield immediate results. Organic growth takes time. With consistent effort optimized by data insights, social marketing can drive sustainable success. We provide analytics to inform strategies and help you thrive online.