The Internet rides on content, especially text.
How many new patients does your content generate?
Text – writing – means many things on the Internet. It's more than just what you say, but how you say it. And it can have a significant impact on your results online.
You are actually writing for many audiences, too, not simply one:
Your prospective patients who are searching Google to find a doctor. 
Your existing patients, following your practice on Facebook. 
A patient's friend, who was referred to you and is looking online to find that proverbial "second opinion." 
Another prospective patient who is browsing your reviews and paying close attention not only to what the patients say, but what you say when following-up and replying. 
Yet another prospective patient who has stumbled upon your latest post on your Google My Business profile. 
At the same time you are writing for these people, patients and prospective patients alike, you may also be targeting all sorts of other people, like journalists, future fellows, conference committee chairman, and the like.
Google has always said focus on the user and you'll be just fine. 
The thing is, you can't focus on the user without also taking into consideration the search engines and social media sites and applications that are indexing and showing this content.
So while you are certainly writing for those people above, you also writing for:
Google's crawlers and especially Google's latest, constantly changing algorithm.
Your audience on Facebook alongside the latest algorithm powering their results. 
Instagram's algorithm and the images and posts that include your text alongside it. 
RealSelf 's relevance algorithms that hope to match the right content with the right patient.
The list goes on, and while it would be nice to think it's as simple as writing for your patients – the stark reality is that when you're competing against hundreds of thousands or even millions of other pages fighting for the same small real estate – it most certainly is not that simple.
Content is king
I have been parroting this phrase for nearly two decades. Whether at a conference, on a committee panel, giving a speech to a large audience, or just talking on the phone to a client, I have believed it each time I passed it along. Heck, even Google itself not too long ago called content one of the three most important factors for ranking (alongside links and RankBrain, its super proprietary artificial intelligence and machine learning algorithm). 
And I'm sure you've seen certain sites: perhaps like that one competitor who had written tons of content over the years and seems stuck in the top positions for virtually everything. Sites like that and competitors like those clearly illustrate the efficacy of good content.
That said, what is good content? Let's start by looking at the differences
between the types of writing
Overall, there are three different major types of writing:
Content writing.
Copywriting.
You should never assume that these are all one and the same.
Literary writing may sound beautiful. It may present itself with complex and entertaining innuendo, as well as thought-provoking styles of expression. It may best capture the sheer magnitude of your experience and expertise! It certainly has the power to move the hearts and minds of people around the globe. 
It does not, however, typically have the power to move the soulless, mechanical hearts of search engine spiders and social media crawlers, nor is it the right fit for busy prospective patients browsing the web on their phone or computer. 
Search engines and social media sites are constructs of artificial intelligence that judge content on many things, including how readable it is. They favor writing that's easily understandable to the widest audience. 
Meanwhile, when people search for something on the Internet, they're not typically typing in Shakespearean prose. They type in rough keywords that come to mind, expecting to see relevant results. 
Search engines categorize content based on keywords that are intelligently yet naturally used with the rest of the verbiage on a given page. Of course these days, Google and its ilk are getting much smarter. They understand relevance, intent of search, relationships amongst words and phrases, and so now you must think of a target procedure page – your "money" page – more like its a mini-site in and of itself, made up of:  
A breast augmentation pillar page.
A larger breast augmentation content cluster.
Associated breast augmentation latent semantic indexing and natural language processing.
This is where Google's machine learning and artificial intelligence come into play. What does it ultimately mean? Well, if you're competing against 1 million other pages for your most important procedure, it means you must write and optimize that page near flawlessly if you want results.
What is copywriting?
Copywriting is also known as sales writing. It's focus is less around "brand" and much more around getting your target audience – prospective patients – to take action.
Copywriting exists in long-form, but it's most commonly found in short-form. The copywriting within a Google Ad written to attract patients to the opening of your new spa is a good example. 
When prospective patients are looking for services you provide and a Google ad you're running shows up at the top of their results, the text they'd see is considered copywriting.
The copywriting of your practices ad would be designed to get them to take action. That action would be to click on the ad, leading them to your website, and then fill out a contact form or call your practice, come in for a consultation, and ultimately, book a procedure.
What is Content writing?
Content writing is like literary writing in the sense that it's typically found in long-form prose, describing or informing the audience on a topic supported by a brand.
Unlike literary writing, though, content writing is written specifically for search engines and social media sites along with prospective patients combined.
When it comes to your practice website, content writing should involve writing about the topic at length, often in a blog-like form. That blog content can then be used to build a relationship with your local target audience: prospective patients whom you hope to turn into actual patients.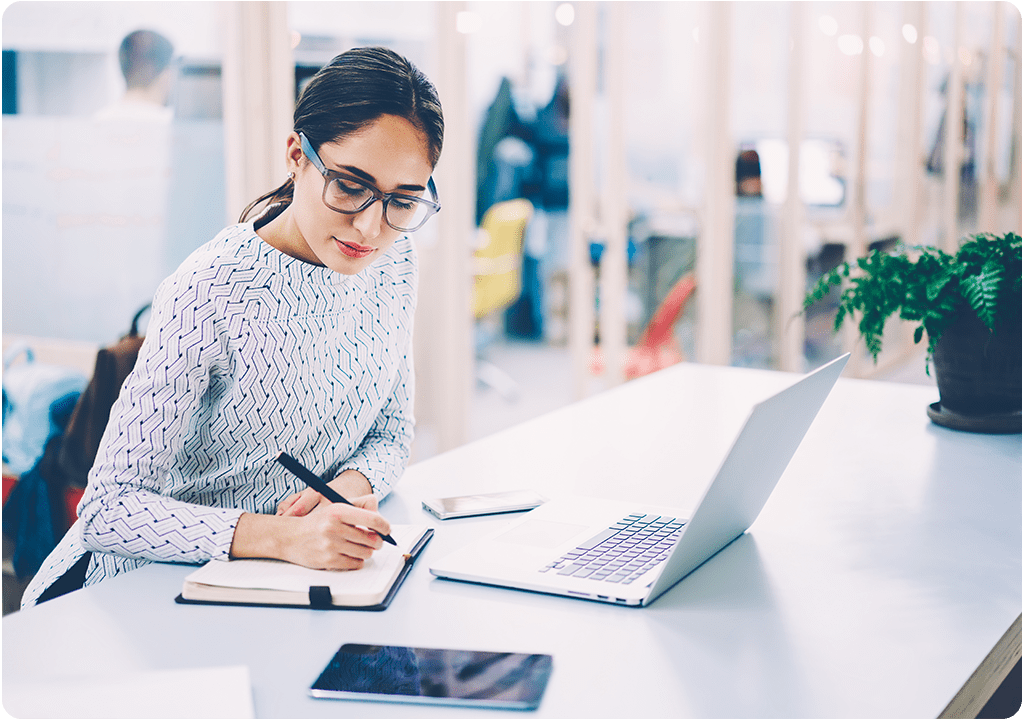 Writing medical procedures on your website and social media properties – along with other sites within your namespace, like realself.com and heathgrades.com – helps you build credibility by demonstrating your expertise, your experience, and your breadth of knowledge.
When content is planned to answer your patients' questions about a medical procedure, it positions you as the authority they're looking for. That's not just good for you and your patients, but it's also particularly good for Google, especially as it focuses more and more on trust, paying placing tremendous importance on your expertise, authority, and trust – or EAT. How do you put it all together and make it work?
We have been providing digitally-optimized medical content for almost two decades. During that time, patients have evolved a bit while the Internet has evolved a ton. What worked 20 years ago was different from what worked 15 years ago which was different from what worked ten years ago, five years ago, and even just a couple years back. 
What's more, it's constantly changing, especially as machine learning and artificial intelligence play an increasingly larger role. Gaming the system is harder than ever, while simply "writer for your audience" really isn't enough when you're competing against so many other pages put together by so many other specialists. 
In 2021 you must get to the top of the search engine results, the first position on the map, the front of the Facebook feed, or in your Instagram user's face. With the most #1 ranked clients in the markets we serve, we make that happen by…
Understanding search and social algorithms, engineering what produces results, and tailoring our efforts around repeating it. 
Reverse engineering those better ranked pages using 2,000 different factors, likely 2/3rds or more associated in some way, shape, or form with content. 
Structuring and optimizing "the perfect" page made up titles, headings, sections, content, images and graphics, related phrases, structured markup, and more. 
Writing thoroughly and professionally – in a personal way – that is tailored to your prospective patient audience, at their level, readily scannable and broken into digestible chunks, and supported by visually interesting and relevant related items. 
Clustering your content around a theme, where a procedure's cluster is pillared by your procedure page itself. 
Relating content both within the site and off the site by writing and optimizing related text, surrounding text, links, and citations, all of which communicate relatedness and intent. 
Optimizing key elements, literally hundreds of them, for on-page optimization that walks a fine line between "just right" and "overdone."
Organizing everything in just the right way to ensure conversions, constantly testing elements against each other to get the most results. The higher the conversion rate, the better your ROI. It's that simple.
And finally, tying it all together alongside the rest of your digital marketing efforts in a transparent manner that shows you the granularity of what your content achieves, via what sites, through what keywords, over time, and all the way through to conversions, leads, and ultimately consultations. 
Ultimately, this level of writing is not cheap. But when you think about ranking #1 in your market for your most important procedure, you'll realize that a well-optimized page like the one described above will pay for itself again and again, and likely be one of the – if not the – best returns on investment achievable.