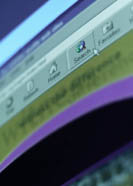 You may have heard the term web accessibility', but what exactly is it? Web accessibility is about making your website and your pages easier to use for people with disabilities. It's about making your website accessible to everyone.
But how important is this for you in terms of plastic surgeon marketing? Well, nearly 20% of Internet users have some form of disability, with disabilities being defined as anything from color blindness to more severe disabilities. Further, many accessibility solutions are actually beneficial from an SEO standpoint. Given all this, you may very well find that it's important for your site to have good web accessibility.
In the future, it may be required that all online businesses comply with accessibility standards. There have been several lawsuits regarding web accessibility in recent years. A blind man in Florida is suing Southwest Airlines because he cannot complete normal transactions on their website. There was a similar suit brought by a blind person in Australia against the Olympic Committee because the man was unable to purchase tickets online. The man was afforded a $20,000 settlement. These suits reference the Americans with Disabilities Act and claim that the Internet is covered by the act as well.
The following are two simple ways to make your website a more accessible one:
Alt Text. Alt text can be used to solve many accessibility issues. Image alt tags tell users with assistive technologies what the image is about. Though it's best to use text navigation if possible, it's common to use buttons or other navigation images. In these cases, the alt tag is critical. Alt tags should also be used for clear images that are used as spacers in layouts. As a side benefit, using alt tags can also help you with the search engines.
Skip Navigation. For people using assistive devices like screen readers, pages in which navigation precedes the content can cause problems. When a person opens that web page, the assistive device has to go through all that navigation before getting to the content. In addition, the assistive device typically goes through the navigation first on every page. In these cases, a skip navigation' link can be used. This allows the person to jump right to the content. This often takes the form of a small hidden clear image linked to an anchor tag.