In the competitive field of plastic surgery, a well-crafted marketing plan is vital for attracting patients and maintaining a thriving practice. This comprehensive guide delves into the key elements of an effective plastic surgery marketing plan, including inbound marketing, email marketing, search engine marketing (SEM), content marketing, and the importance of audiovisual content. By understanding and implementing these components, you can establish and maintain a successful plastic surgery marketing strategy.
1. Inbound Marketing: Attracting Patients Actively Seeking Your Services
Inbound marketing is a key component of any plastic surgeon's marketing plan. It focuses on actively reaching out to prospective patients who are already seeking cosmetic surgery services. Once you've developed your digital marketing strategy, you can use a variety of tactics to attract these potential clients. Social media platforms such as Facebook, Twitter, and Instagram provide an excellent opportunity for engaging with people looking for plastic surgeons in their area. Posting helpful blog posts and positive reviews about your practice will help build trust and encourage more people to contact you. You can also use social media ads targeting specific audiences that are likely to be interested in your services.
Tracking your online presence
Another important part of any digital presence strategy is tracking conversion rates from your website or other online sources. Having the right analytics tools in place allows you to measure how effective your plastic surgeon marketing efforts are, giving you insights into what works best and what needs improvement. By making sure visitors have a positive experience on your website, optimizing content for SEO purposes, and utilizing other digital channels like email campaigns or PPC advertising, you can increase the conversion rate from leads to clients for your practice with successful plastic surgery marketing strategies.
2. Email Marketing: Nurturing Patient Relationships
Email marketing is a powerful tool for plastic surgery clinics looking to build a strong patient base. It allows you to target ideal patients with tailored digital marketing campaigns and efforts, while providing a direct line of communication to your patients. Email newsletters can be used to keep your customers up-to-date on the latest news and developments in plastic surgery, as well as any new medical procedures or services that you offer. You can also use email campaigns to feature positive patient reviews, encouraging more people to book appointments with your practice.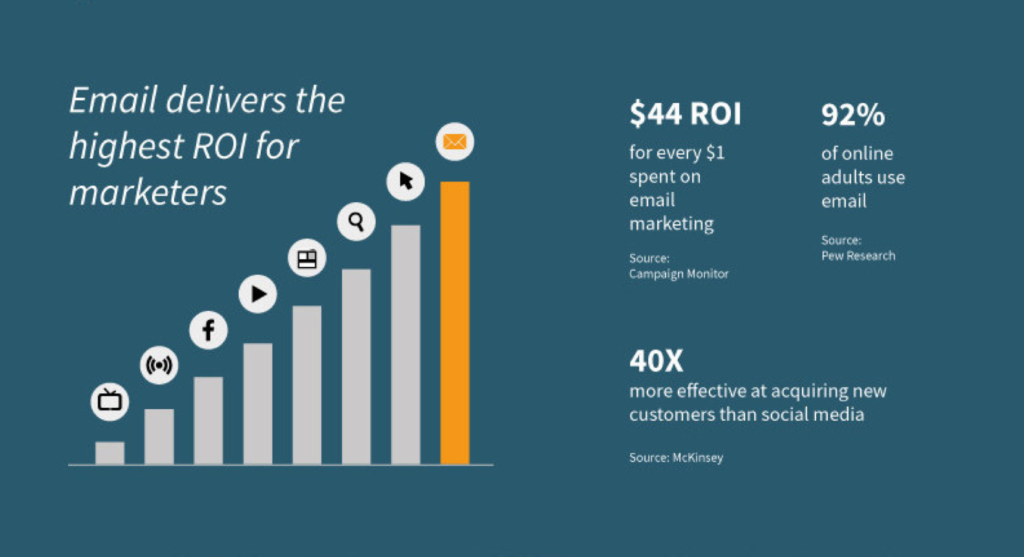 By leveraging the power of email marketing, plastic surgery clinics can develop relationships with loyal customers that will last for years and here is how:
Segmentation: Divide your email list into segments based on factors like patient preferences, procedure interests, and demographics. Segmenting your list allows you to send highly relevant and personalized content to each group.
Personalization: Address your patients by their names, and tailor your email content to their specific needs and interests. This personal touch enhances engagement and fosters trust.
Educational Content: Use your emails to provide valuable information, whether it's about new procedures, recovery tips, or patient stories. Educational content positions you as an expert and helps keep your patients informed.
Promotions and Special Offers: Keep your patients engaged by offering exclusive promotions or special discounts via email, ensuring these offers are relevant and valuable.
Regular Newsletters: Sending regular newsletters keeps your practice top of mind. Include updates, articles, success stories, and tips related to plastic surgery in your newsletters.
Email marketing helps you stay connected with your patients, nurturing relationships and ensuring your practice remains their preferred choice for future procedures or treatments. It has the highest conversion rate percentage of any digital marketing strategy or technique. The secret is on the list. Make sure you are constantly increasing your list through creative methods, obtaining the permission of those who truly want to know new information about your plastic surgery practice.

Conversion rate is a important metric to keep track off and email marketing can boost it greatly.
3. Search Engine Marketing (SEM): Dominating the Online Search Space
Search Engine Marketing (SEM) is a powerful digital marketing tool for plastic surgery clinics looking to dominate the online search space. SEM utilizes targeted ads and keywords to increase website visibility and drive more organic traffic. With well-crafted ad campaigns, you can reach potential patients who are actively searching for plastic surgery-related services and procedures. Additionally, by optimizing your website for search engines, you can ensure that your content appears higher in the results pages and maximize your clinic's exposure. When used correctly, SEM can help you acquire new customers while increasing patient loyalty and ensuring that your practice stays top of mind. Here is how its done properly:
Pay-Per-Click (PPC) Advertising: Bidding on keywords related to your plastic surgery services enables your ads to appear when individuals search for those keywords. Although PPC provides a more immediate way to generate leads, it often comes at a cost.
Search Engine Optimization (SEO): This long-term strategy optimizes your website for organic search results. It involves refining your website's structure, content, and technical aspects to rank higher for relevant keywords, driving organic traffic.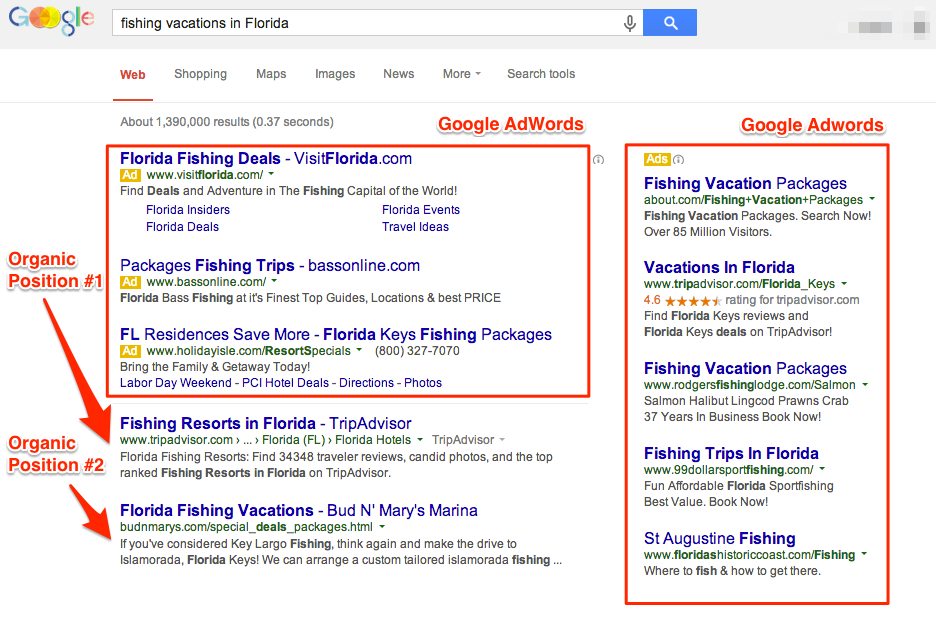 Mastering SEM is essential for improving your online visibility and attracting patients who are actively seeking your services.
4. Content Marketing: Establishing Your Authority
Content marketing plays a key role in helping plastic surgery practices establish authority within the medical industry. By creating high-quality content such as blog posts, videos, and eBooks about surgical procedures and other related topics, you can boost your search rankings locally and improve your social media presence. Additionally, by partnering with SEO services to create a wide range of content that is tailored to the needs of your target audience, you can build trust with potential patients and demonstrate your expertise in the field.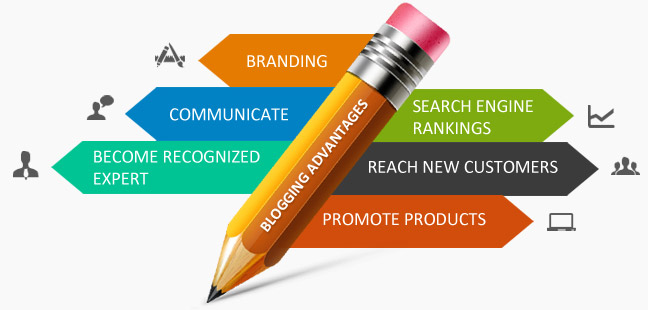 This type of content helps to establish your practice as an authority figure in the medical industry and encourages potential patients to book appointments. Take a note on this:
Power Pages: Comprehensive, in-depth resources covering specific plastic surgery topics, aiming to provide valuable information to potential patients.
Guest Posts: Writing content for other websites within the medical field can help you build backlinks and increase your site's visibility.
Ensure that your content is well-structured, informative, and engaging, using elements like large headlines, concise paragraphs, bullet points, images, and diagrams to enhance readability and encourage exploration.
Content Marketing for Peers: Building Backlinks and Industry Recognition
Content marketing extends beyond attracting patients and can help you establish your authority within the medical community:
Create Industry-Relevant Content: Develop content that is intellectually stimulating, scientifically sound, and relevant to authoritative figures within the medical field, such as research findings or clinical insights.
Outreach and Digital PR: Identify professionals, organizations, or authoritative figures who may find your content valuable. Reach out to them with your content, aiming for recognition and potential backlinks.
Guest Posts for Peers: In addition to creating content for your own website, consider writing guest posts for other medical or plastic surgery-related websites to expand your outreach and acquire authoritative backlinks.
Positioning yourself as an authoritative voice within the industry can enhance your online visibility and industry recognition.
5. Audiovisual Content: The Last Piece in the Content Marketing Puzzle
Audiovisual content is an effective way to captivate and educate prospective clients about cosmetic procedures. Utilizing various social platforms, plastic surgery clinics can create a steady stream of engaging and educational videos, infographics, and other visual assets to attract new patients. Additionally, these audiovisual resources can be shared in social media posts to interest and inform potential customers about your services. With the right audiovisual content, you can give your practice the edge it needs to stand out from the competition and establish yourself as an authority in plastic surgery:
Before and After Videos: These videos showcase real patient transformations, featuring interviews with patients who express their excitement about their upcoming procedures. They provide an insider's look into the plastic surgery journey, helping potential patients visualize their own transformations.
Surgery Videos: Offering in-depth insights into various procedures, surgery videos function like documentaries, providing transparency and easing patient concerns.
Explainer Videos: Educational in nature, these videos feature a surgeon explaining general questions and topics related to plastic surgery, addressing common inquiries.
Video content enhances your website's appeal, making it more engaging and interactive. It allows potential patients to visualize patient transformations and understand procedures, ultimately building trust with your audience.
In Conclusion: A Comprehensive Approach to Plastic Surgery Marketing
To create an effective plastic surgery marketing strategy, adopt a holistic approach that integrates inbound marketing, email marketing, SEM, content marketing, and audiovisual content. Building a robust online presence is an ongoing effort that demands dedication to providing valuable content. By implementing these strategies, your plastic surgery practice can efficiently reach and engage your target audience, leading to increased patient inquiries, consultations, and conversions, ultimately allowing your practice to expand and transform lives.