WHAT ARE WE TALKING ABOUT?
What is Digital Marketing?
Online, you are as visible, as discoverable, and as trusted as your strategic efforts enable you to be.
Fortunately, with an established, capable digital marketing firm, you can create the visibility and brand awareness needed to differentiate yourself from your competitors, acquire new patients, and get the best return on investment possible.
Plastic surgery digital marketing is the art and science of positioning your practice in the right place, at the right time, with the right elements of trust and credibility needed to win the respect – and business – of more online prospective patients than ever before.
More About Digital Marketing:
How Does Digital Marketing Work For Your Aesthetic Medical Practice?
Outbound vs. Inbound Marketing
Getting Connected: Content Marketing & Social Media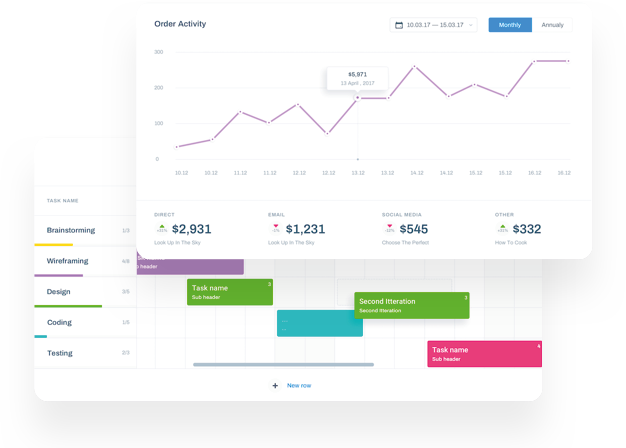 I launched RealSelf 14 years ago and Robert Baxter happened to be one of the first people I met from the aesthetics industry. This proved to be a serendipitous introduction; Robert not only represented many of the most prominent practices in the US, he was a true digital expert who understood the power of data and insights and how they can help a practice grow and compete for the next patient. Over time Robert and I shared the podium at congresses across the world and I saw first-hand his emphasis on transparency and delivering results for his clients. But perhaps what's most important to a client of his is the fact Robert is unafraid of telling the truth and being direct. Countless times I've turned to him for advice, and I always know he'll give me the straight scoop (with a touch of kindness!).
How Does Digital Marketing Work For Your Aesthetic Medical Practice?
Put simply, effective marketing is applied psychology. We specialize in understanding the psychology of different patient personas most likely to be interested in your practice and its services. Then, we utilize various forms of outreach to capture your demographic and guide them along the patient buying journey.
This includes aggressive on-page search engine optimization, medical content writing and optimization, link building, local search optimization, social media, namespace optimization, reputation management, and more.
Outbound vs. Inbound Marketing
Outbound marketing services "push" your services to patients in a variety of ways. Outbound marketing includes banner ads, cold email campaigns, and pay-per-million (PPM) ads. You effectively go out and find these prospective patients.
Inbound marketing services "pull" prospective patients to your practice by aligning your practice with their interests at the right time. Inbound marketing methods include search engine optimization (SEO), reputation management, warm email campaigns, and pay-per-click (PPC) ads. Prospective patients effectively find you.
A full-service marketing strategy will use both types of digital marketing to increase your online presence, drive targeted traffic to your website, earn your patients' trust, and convert them into paying clients that grow your practice and improve your bottom line.
People no longer wait to find the best plastic surgeon or practitioner in their area; they go out and find them, often starting with a simple search. You want to be at the top of those search results, with a validated and sophisticated presentation of your brand that makes you the obvious top choice in their minds.
Getting on the first page of google for a plastic surgeon isn't easy, but we know how it's done, and that's why our digital marketing agency has been helping plastic surgeons for over 17 years, and still has the most #1 ranked practices in the markets it serves to this very day.
Getting Connected: Content Marketing
And Social Media
It's a common adage amongst Internet marketers that "content is king."
While it may sound like a tired phrase, content really is the crux of any marketing effort online, especially as it relates to getting links back to your website and using the wording to best target Google's ever-increasing intelligence.
With that said, you could create the greatest content in the world, but it wouldn't matter if no one sees it. So, how can you get others to see the greatness of that content alongside your practice's brand? By networking.
We call it "digital public relations."
It's the process of connecting your practice to online allies – that will help spread the word about you, your brand, and what makes you the clear choice for patients – allies including journalists, local organizations, and bloggers who are looking for the kind of expertise and industry prominence that our medical practice clients possess.
In this realm, our efforts are unparalleled as we have built the largest database of links and link prospects and partners, thousands of entities whose online properties meet our strict criteria for domain authority, domain rating, trust flow, and traffic.
Combined with social media, we put you in direct contact with your own patients. Anyone can create a simple social media page, but it takes skillful marketing to leverage social media platforms as the hub for genuine, revenue-producing prospects patients who'll follow you.
We call their presence and engagement with your brand "social proof." Social proof can be leveraged for exponential gains in the profit potential of your practice.
By aggressively leveraging digital marketing strategies – day-in and day-out – and employing the right link building, content optimization, and social media efforts – Surgeon's Advisor has succeeded in building long-term relationships with practices whose success online has grown while their bottom line has improved.
OUR REPUTATION
Proud to Work With Clients and Partners Alike