Websites have become a very common and standard marketing tool in the medical industry. Not only can they attract new patients, they also offer a means of communicating with existing patients. There are many ways to go about creating an Internet presence for your plastic surgery practice. However, there are some standard things to keep in mind.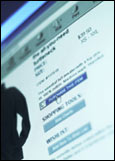 Your website should have some basic information. This includes the practice location and office phone number, both of which should be prominently placed and easy for a user to locate. Other basic information includes the fax number, e-mail address, office hours and services offered. You should also include a doctor's bio and patient photos.
Many potential patients search the Internet for information. The more content that your plastic surgery website has, the more likely you are to come up in the search results. Because of that, your website should include as much information as possible about your practice and the procedures performed. This can include articles, advice and information.