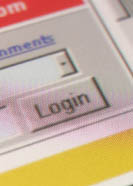 The search engines are essential to successful cosmetic surgeon marketing on the Internet. Many potential cosmetic surgery patients conduct research on the Internet about procedures and surgeons, and they most often do so using a search engine. By optimizing your website to gain high rankings in targeted searches, you can reach these potential patients. In fact, a well-optimized site is likely to get the majority of its visitors from the search engines. Unfortunately, even the best optimized sites providing a wealth of content can have problems in the search engines if they haven't considered their web hosting company. Your web hosting company can play a large role in, and even sabotage, your SEO efforts.
While a free hosting company can certainly save you money, you may be paying more than you'd think. First, with most free or even low cost hosting companies, you don't get your own domain name. You're likely to get something like drsmith.freehost.com or freehost.com/drsmith/ instead of simply drsmith.com. Second, some free hosts place your site within their own frames and even place ads and pop-ups on your site. Many search engines spiders have a difficult time indexing framed sites. Worse, however, is that free hosts are notoriously popular with spammers and, as a result, many search engines simply refuse to index sites hosted by free hosting companies.
Unfortunately, free hosts are not the only hosting companies that can cause you to have problems with the search engines. Even if you're paying for your hosting services, it's important that you know who else you're sharing your host's IP address with. If a search engine has a problem with a particular website, they often ban that site's IP address. As a result, those other innocent sites sharing the same IP address become banned as well. Adult sites are well-known spammers, so if your hosting company is also hosting an adult site that gets banned from the search engines, your site may very well get banned too.
When choosing a hosting company, be sure to ask if adult site or other spam sites are also being hosted. Try to get some sort of guarantee that these sites won't be added in the future. It's also important that you get a guarantee of the amount of uptime on that server. You don't want the server and thus your website to be down when a search engine spider decides to come and index your website.