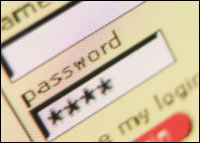 With Internet marketing what it is today, it's easy to forget just who your target audience is. Are you designing websites for humans or for the search engine robots? Too often, the robots seem to win out in this regard, and the humans are stuck with sites that, though ranking well in the search engines, offer little valuable content and decreased usability.
Plastic surgery on the Internet is a very good example of this. A simple search in Google for the term 'plastic surgery' brings up about 4,260,000 results. The results include pages that, were I a potential patient in search of information, would have little value for me, including the following: a page on awful plastic surgery or surgery that has gone wrong; a site where users comment on celebrities and the possible plastic surgery that they've had; multiple doctor referral sites offering no procedural content; and so on.
The Internet has grown at an unprecedented rate, offering millions upon millions of pages and documents. Were it not for the search engines, finding what you want on the web in this sea of information would be a daunting task, if not an impossible one. The search engines are, today, the best means of finding what you want on the Internet. They work by using robots or crawlers, like Google's well-known Spider, that travel throughout the Internet indexing web pages and other documents which then make up their database. As search engines have become an increasingly popular tool on the Internet, website owners have realized that they can provide a considerable percentage of their traffic, as much as 90% in some cases, and this is targeted traffic. As such, the search engines, and conquering them, have become a market unto themselves, and a very competitive one.
Search engines offer a very unique marketing opportunity. With Google and others, it's free to be listed in their results. Every website out there, regardless of money, has the potential to hold that coveted #1 spot for any given search. As such, reaching that #1 spot, or even that #10 or #20 spot, has become a very competitive sport. Search engine rankings and how results are determined are constantly under analysis, and websites are now being 'optimized' to do well in search engines. This optimization to improve rankings of pages can entail detailed modifications, changes in layout and graphical interfacing, which in turn can compromise usability and overall user satisfaction.
The problem that can occur with 'over optimization' is that, though a site may perform well in rankings, that site may not be doing nearly as well in terms of converting visitors into clients. These sites will thus create little or no profit, and this is very common today. It's important to remember that it is not the robot who makes you money, but the people who visit your site. The robots may help bring them there, but you have to keep them there.
It is possible to please both the humans and the robots, though it may be somewhat harder to achieve. You may not necessarily gain that coveted #1 spot, but even at that #8 you may still outperform a highly ranked competitor in terms of conversion rates. Below are some general guidelines for achieving that balance:
Easy navigation. Make sure that your navigation menus are easy to use, very clear, and presented on every page.
Content. Give visitors what they've come for with valuable content. Also, make sure that no one page has too much content, thus making the page appear too monotone.
Use headers. Headers should be on every page, allowing visitors to clearly know take what that page relates to.
Take it easy on the images. Many people out there are still using slower modems that take time to load images. As such, go as easy on the images as possible.