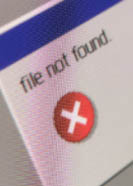 There are many reasons why a visitor to your website may need to contact you. They may have questions or concerns. More importantly, when it comes to cosmetic surgery marketing on the Internet, visitors will need to contact you in order to become your patient.
Most of us are aware of how frustrating it can be when you're on a website that offers no means of contact or otherwise has made their contact information very difficult to find. In fact, it seems that this is done on purpose for some websites for large corporations and even for online businesses. Many online businesses want you to purchase their product, not to get in touch with them.
Detailed, easy-to-find contact information is essential for any website. Not only does this contact information lend your website credibility, it also allows visitors to contact you if they have any questions or concerns. Because cosmetic surgery marketing on the Internet is different from other online businesses, namely that you're not selling your product or service directly through your website, this contact information is even more essential. If a visitor can't contact you, whether it's to ask a simple question or set up a consultation, they may simply leave your website and never return.
Make sure that you give your visitors several means of contacting you and provide as much contact information as possible. You can include an email address, a mailto link, a contact form, a telephone number, physical address, fax number, and so on. If possible, include a toll-free number as well. If your toll-free number is a less recognizable one, such as those beginning with 888 or 877, be sure to identify the number as a toll-free one. Include some contact information, your email address and telephone number at a minimum, on every page of your website in a clearly visible location. You might even include this information as part of your site's logo. You should also include a link to a contact page as part of your navigation bar, and include all possible means of contacting you on that contact page.