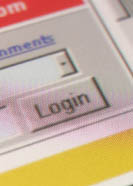 Most web hosting companies offer web statistics or visitor statistics with their accounts. These web stats are an essential resource for determining whether or not your plastic surgeon marketing efforts are successfully working. They can also help you to pinpoint areas of your website or your strategy that need to be changed.
Most web stats include the following information:
Unique User Sessions. The number of unique user sessions refers to a user's time and activity spent on your site. This is typically the best way to determine how many times your website is visited.
User Sessions Per Day. The number of user sessions per day refers to the number of unique visitors coming to your site in a single day. These stats will also help you determine what time of day your site is most visited.
Average Time Per User. This is a very helpful statistic which basically tells you the average amount of time each user spends on your site. This can help you to determine if your site is holding your visitors' attention.
Page Views By Page. This statistic measures the number of times that a given page is loaded and viewed by visitors. This is not the most accurate measurement because it includes times when a single page is viewed multiple times by one visitor.
Most Popular Pages. This statistic refers to those pages of your website which are most viewed by your visitor. This can help you to determine those pages which are most effective and those which are not.
Top Paths Through Site. This statistic is like a virtual map which allows you to see the most common paths that your visitors take through your site.
Top Entrance Page. This statistic shows you the most common starting point for visitors to your site. Many people are surprised to find that this is not always a website's homepage.
Top Exit Page. This shows the most common ending point where visitors leave your site.
Top Referring URLs. This refers to those websites which refer or direct traffic to your website, such as a search engine or another website with a link to your site.
Most Popular Keywords. This statistic tells you the keywords that visitors are most often using to find your site. It can help you to determine which of your targeted keywords and keyword phrases are working and which are not.
Month-To-Month Stats. Month-to-month stats allow you to compare your traffic from one month to the next.