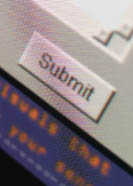 Web credibility is all about ensuring that you and your website come across as knowledgeable and trustworthy to your visitors. This is important for any Internet business, but it may very well be even more important when it comes to Internet advertising for cosmetic surgeons. After all, visitors to your site – your potential patients – are not only looking to spend thousands of dollars but are also entrusting their health and well-being to you.
According to recent studies, only 52% or so of Internet users believe the information they find online to be credible. Further, statistics show that being able to trust the information found on a site is a very important factor in determining whether or not to visit that site for four out of five users.
While it's clear that web credibility is essential, many websites out there fail to establish this credibility. Even worse is that many of the steps that you can take to increase your level of credibility are very simple ones. The following guidelines can help you to ensure that your website is a credible one:
Show visitors that you and your practice really do exist. While this may sound a little strange, it's important to remember that just about anyone can put a up website nowadays and pretty much claim to be anything. Visitors to your site must be able to see that there is a real surgeon and a real practice behind your website. There are many ways that you can do this. First, provide detailed contact information, including a physical address, and make it easy for visitors to contact you. It's also a great idea to include photos of you, your staff, and even your office. You should have information about you, your education, your qualifications and your experience, and you might even want to include brief bios for a few key staff members. Though you should include some contact information on every page of your site, you can do much of this with an effective 'About Us' page and a 'Contact Us' page.
Back up your statements. Make sure that any points you make on your website are backed up with hard evidence. For instance, when detailing your experience and credentials, include links to related organizations. If you're board certified by the American Society of Plastic Surgeons, include a link to their website. If you claim that all of your patients are happy, satisfied ones, include testimonials from them.
Show that you have clients. Any good, credible organization should be able to prove that they have clients. By so doing, you show visitors to your site that you've offered your services many times before, that you expect to do so in the future, and that your practice is an established one. You can achieve this by including a client list, testimonials, before-and-after pictures, case studies, and the like. Just be sure that you get permission from previous patients when necessary.
Make sure your site exudes a sense of professionalism and confidence. Your website will say a lot about you and your practice, and visitors to your site will judge you based upon it. As such, you website must have an appealing, clean, professional design. Internet users tend to base their first impressions of a website on its appearance, so make sure that your first impression is a good one. You can also increase your level of professionalism by providing valuable content that establishes your expertise and by ensuring that there are no errors on your site, whether coding errors, spelling errors, or broken links.