It's not uncommon for websites built just one or two years ago to become under-performers. With all the changes constantly occurring on the Internet, your cosmetic surgery website needs to keep up, and a simple year or two can make a big difference.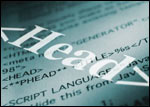 There are three common reasons why plastic surgery websites drop in performance: once good rankings have been overpowered by competing sites which have moved in; referral activity has dropped though the website is being found regularly; or the website has dropped out of search engines due to changes in search engine algorithms.
When it comes to cosmetic surgery marketing,

If competing plastic surgery sites have come in and taken over previously good rankings, it's possible that certain html coding aspects have been copied from your website. In this case, the website usually needs to be redesigned. If the website still has visitors coming to it but referrals have nonetheless dropped, this may signify a change in what those visitors are expecting. Competing sites may be providing more content or better information. In this case, the content may need to be revised or added to to better meet what potential patients are looking for. Changes in website performance due to changes in search engine algorithms are common. It's a main reason why a site may go from top of the list of search results one month to non-existent the next.
Why Market Your Practice On The Internet?
There are over 650 million Internet users around the world
In the U.S., there are over 200 million Internet users
Nearly 75% of Internet users use the Internet for medical research
Why Do Your Website The Right Way?
85% of a web site's potential online revenue comes from first-page listing on search engine results
The first two pages of a search's results receive 95% of all traffic.