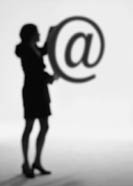 Even the most beautiful, well-designed websites can have problems. In fact, many of them do. Lots of people make the mistake of believing that simply building a website will ensure that people visit it. While that may have been true at the onset of the World Wide Web when websites were new, innovative and in fairly short supply, that's far from true today. With millions of websites out there on the web, getting your website seen can take some effort.
The search engines have become an indispensable tool for both Internet users and website owners. Without them, it would be nearly impossible for Internet users to find the information they're looking for among the overabundance of information and websites on the web. When it comes to cosmetic surgery marketing on the Internet, the search engines can prove your greatest ally, providing the majority of the traffic to your website. The following are two simple ways increase your ranking in the search engines and thus increase the amount of traffic they bring to your website:
Content
It's a simple fact: the search engines love content. One of the easiest ways to gain better search engine rankings and more traffic is to add more content to your website. You can create your own content or collect articles from across the website. The Internet has many, many sources for articles, some free, some for a small fee. There are some rules when it comes to the content that you include on your site. First, make sure that it is relevant to your site's theme. When it comes to cosmetic surgery marketing, your content must be about cosmetic surgery and related topics. Second, you should optimize your content for the search engines by including targeted keywords in your text. Lastly, you should update and add to your content on a regular basis.
Links
Another simple fact: the search engines love links. The search engines view inbound links (links from other sites pointing to your site) as a sort of popularity vote in your favor. The more inbound links, or popularity votes, the better your rankings. As with content, your links should also be relevant, meaning that they should come from sites relevant to your site's theme. There are many link exchange programs on the Internet that are worth looking into. There are generally two different kinds of links, reciprocal and one-way links. With reciprocal links, a website will add your link to their site and you, in turn, add their link to your site. One-way links are those where a site adds your link with no link back from you. One-way links are great, but can be very hard to come by. One great way to increase the links to your site is to write articles and submit them to e-zines and other sites. Your article can include a link to your site along with your name. The same can be done with forums, adding your name which includes a link to your site to every message that you post on a forum.