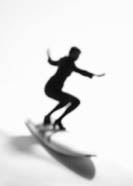 Repeat traffic is important for just about any website, but it's essential when it comes to advertising for cosmetic surgery. Most visitors to your site will not be ready to make the next move and become your patient after a single visit. They'll likely need more time, time to do a little research perhaps or to simply think about their decision. As such, it's important that you encourage your visitors to return to your site time and again and to ensure that they'll think of you when they are ready to make the next move. The following are tips that can be applied to your website to encourage repeat traffic:
Add a message board or forum. Message boards are one of the most effective ways to encourage repeat traffic. Visitors will return to your site to view responses to their posts, to post new topics, and to simply read what others are posting. Message boards also result in lots of content which the search engines love, thus drawing in even more traffic.
Highlight an upcoming attraction. You can promote upcoming attractions on your website to encourage visitors to return. This can be just about anything you're working on, such as a new article, or even a new technique that you'll be offering.
Feature plastic surgery news. Add an In The News' feature with plastic surgery related news headlines that are updated on a daily or weekly basis. You can either recreate your own articles from recent news headlines or provide links to the actual articles.
Offer an e-mail newsletter. You can create a monthly or bi-monthly newsletter featuring updates on your site, your practice and plastic surgery which you email to those who subscribe. By including a link to your site, recipients are encourage to return.
Provide your articles as a series. You can take interesting articles and break them up, providing subsequent parts in a series the following day or even the following week.
Poll your visitors. Generally speaking, polls may not dramatically increase your amount of repeat traffic, but they can help to some degree. Further, they can provide you with a great deal of insight about your potential patients.