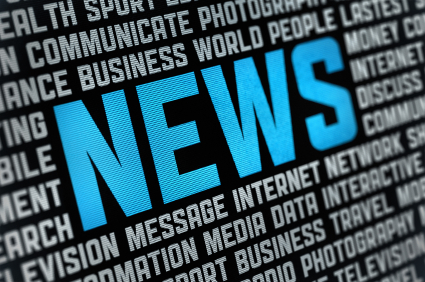 Press Releases have long been used to reach a wide audience and with the wire press releases a much wider audience of internet journalists and bloggers is being reached and passed on to their audience.  The launch of a groundbreaking product or service, a new partnership, or other company information, allows you to release your breaking news and with Surgeon's Advisor we optimized press release so that they are an important part of link building, online press relations and search engine visibility.
Press Releases are not a strategy alone.
The press releases are a part of an overall internet marketing strategy, and we're utilizing them only when the content is worth sharing. As has been recognized in the top internet marketing blogs (SEOMOZ, Search Engine Watch, Search Engine Journal) it's becoming increasingly important to diversify types of links and to continue to build links on merit, and valuable news and a Press Release meets that criteria.  The press releases SA publishes are sent to and often picked up by media outlets, fueling their constant need for content and in turn, generating more visibility for you as well as measurable link strength to the search engines.
Quality Content
We're not focused on releases just to send out information, but quality 'bait' content. For example, we've had clients that were featured in the NY Post or are the first in their region to perform a certain procedure or announced a new associate in their office.  We optimize the release with linked keywords that link back to pages on your website. These links also take advantage of other websites' high page ranks which, in turn, improve your website's rankings. For example consider a recent rhinoplasty patient who has been blogging about her rhino experience. We would send her a link to our press release or directly to the website in this case since she personally was a patient to say 'hey this is the doc I went to….look he was in NY Post, etc." This benefits the blogger as well as she receives links from your strong page rank and NY Post.
Purpose of the Content
Announce Breaking News, New Partnership, Change in Company (new associate, new address, additional location).
Benefits to YOU
Gain publicity
Increase recognition within the field
Increase potential for media coverage
Increase site traffic
Improve website rankings
Include a Call to Action
The call to action does not only include telling them to do something online but an action offline, whether visiting the office or making a phone call. In each press release its recommended to have no less than 3 calls to action. The calls to action should include direct ways for a person to contact your office (phone number and email), link to your website and link to relevant information covered in release (such as media feature, publication or event).
Learn more with these Referenced Articles:
http://www.seomoz.org/blog/are-you-wasting-budget-with-online-press-release-distribution-14595
http://www.seoinc.com/optimized-press-releases/benefits