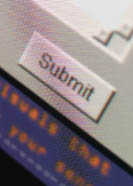 Most Internet users love message boards. Even if someone doesn't post a message themselves, they usually love to read what others have to say. Even better is a message board that's active and regularly used.
When it comes to plastic surgery marketing on the Internet, message boards can be particularly beneficial. First, they give your visitors an outlet to express their concerns, questions, and experiences with plastic surgery. They provide your visitors with a community of like-minded individuals interested in the same thing they are, plastic surgery. Your visitors can have discussions with other like them, as well as with you and your staff. No doubt many potential plastic surgery patients have questions and concerns, and a message board allows them to get advice from others as well as expert advice and answers from you.
Message boards can also give you very helpful information about your potential patients. You can learn about their concerns and their desires. Further, a message board can improve your visitors' perception of your site and add an extra level of professionalism. Another great benefit of the message board is that it keeps your visitors coming back to your site. People will return again and again to find answers to their questions, to keep in touch, to find out about anything new happening, and so on. All of this increases traffic to your site.
If you don't have a message board or forum on your site, consider adding one. You want to allow people to register and set up profiles with information about themselves if they want. You can even inform your visitors about updates on your forum by sending them emails.