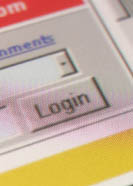 Whether you're dealing with cosmetic surgery advertising or advertising for any other industry on the Internet, there are many different elements that go into a successful website. Your SEO efforts and good content can bring visitors to your site. Once they're there, however, they must be able to easily use your site. As such, usability is a key element of a successful website design. The following usability checklist can help ensure that your website is a usable one.
Your navigation system. Your website's navigation system must be clear and simple. It should tell your visitors where there are, where they have been, and where they can go. Make sure that your navigation system is consistent, having the same format and location on every page within your site. Because your visitors must also be able to tell where a link will take them, be sure to include appropriate text inside links so that they can read the text in the link or on the navigation button or use a TITLE attribute. Make sure that all of your pages have basic text links to all major sections within your site and make sure that you emphasize text links by underlining them or by using a different color, font type, font size or background color. A link to your homepage should be present on every page of your site, ideally as part of your main navigation system, and it can even be incorporated into your site logo so that clicking on your logo will take visitors to your homepage. A text-based site map can prove very helpful, particularly for large or complex sites, and you may even want to consider adding a site search feature.
Your content. Like your navigation system, keep your content clear and simple. Content is what brings visitors to your site, keeps them on your site, and has them coming back again and again. Though you must keep the search engines in mind when writing content, it's even more important that you remember your visitors. Make sure that your most important information is located at the top of the page to better ensure that visitors find it. Your content should also be scannable with important points emphasized suing bulleted or numbered lists, header tags, body or colored font and so on. To ensure that your content is readable, use a dark colored text set against a light background, along with a standard font type and size. It's also a good idea to include descriptive ALT attributes and TITLE attributes in you images.
Consistency. Make sure that all of the pages on your site have a consistent look, feel and function. Keep the layout, colors, and typefaces the same. Once visitors have learned your site, they won't need to relearn it for a new page.
Errors. Be sure to check for and quickly fix any errors on your site. These include coding, spelling and grammar errors. Also make sure that all of your links are functioning properly. It's often a good idea to create your own custom error page that appears in place of the standard 404 Page Not Found' error page. Errors are bound to occur, and your custom error page can include a link back to your homepage or the previous page and other important and useful information.
Contact. Make sure that visitors can easily and quickly contact you. Include important contact information like your phone number and email address on every page of your site. You should also have a contact page with your physical address, email address, phone and fax numbers, a mailto link or contact form, and any other necessary information.