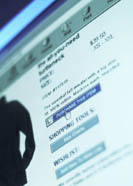 A site map can be a very useful tool when marketing plastic surgeons on the Internet. Search engines love keyword-rich content, and potential patients are likely to be scouring the Internet for valuable information about plastic surgery and plastic surgeons. As such, a successful website for marketing plastic surgeons is one which provides a lot of keyword-rich, valuable content. Unfortunately, the larger and more complex a website is, the more likely it is for both visitors and search engine spiders to get lost. A great solution to this dilemma is to add a site map to your website.
Site maps offer many benefits. To begin with, they can increase usability. Even with the best designed navigation system, some visitors will still get lost. Visitors who get lost or can't find what they're looking for quickly enough tend to get frustrated and are more likely to leave your site. By offering the visitor a site map, you're offering them an alternative to simply leaving your site. Site maps can also increase accessibility. Site maps are generally comprised of text-only links which can help visitors with disabilities find the information they want using screen readers, web page readers and other assistive technologies that may have trouble on other pages. Last, but certainly not least, search engines spiders tend to love site maps because they're full of text, keywords, and hyperlink text with relevant keywords. Site maps can make indexing your site easier and even increase your rankings.
There are a few things to keep in mind when incorporating a site map into your website. First, make sure that there is a link to your site map on every page of your site and that it is prominently and clearly displayed. You may even consider making it a part of your main navigation system. Make sure that your site map is organized as basic text links and that you use standard link colors allowing visitors to know the links they've visited and those they haven't.