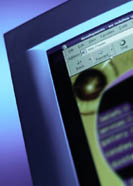 Printing web pages can prove problematic. It's often difficult to print just the content that you want without also getting lots of other design elements, banner ads, sidebar items and the like. As such, you may want to consider creating printer-friendly versions of some of your more popular or valuable pages.
This can prove particularly important when it comes to marketing plastic surgery practices. Many of the visitors to your site your potential patients are likely not just interested in finding a surgeon but also in finding information. In fact, some may not even be at the point where they're looking for a surgeon yet, they may simply be conducting research first. Clearly, for your visitors' convenience, printer-friendly pages can be an asset if they want to print out pages to hold on to or review at a later time.
However, printer-friendly pages are not just a convenience, they can be beneficial to your whole plastic surgeon marketing plan. Some visitors to your site may simply be doing preliminary research and they may take some time before actually moving forward with their procedure. They may print some of your procedural pages and stash them away for later use. While you may not be able to completely ensure that they ever return to your site, you can include your contact information on those printed pages so that you remain in their minds and they can easily get in touch with you. These printed pages then become another marketing tool. In addition, if your printer-friendly pages are simply text-only pages, your website becomes more accessible for those using assistive technologies like screen readers.