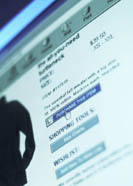 Whether advertising cosmetic surgery or any other business on the Internet, usability is very important. Usability refers to the ease with which visitors are able to use your website. There are many factors beyond your control which can effect your visitors' usability, including the browsers and computers they use, their screen resolution, and their connection speed. A website can look and function perfectly in one browser and on one computer, and horribly on another. Because of this, it's very important that you test your website's usability. When testing your site's usability, consider the following:
Browsers. Though Internet Explorer is still the dominant browser used in the U.S. , alternative browsers are quickly gaining in popularity. Further, different people use different versions of one browser, which can also affect the way that a site looks and functions. To check how your site looks in various browsers you can download some of the more common ones and view your site in them. These should include Internet Explorer 5 and 6, Firefox, Mozilla, Netscape Navigator, and Opera.
Screen Resolution. Internet users use several different screen resolutions. The most common is 800×600, followed by 1024×768 and, less commonly, 640×480. If your website is designed with just one resolution in mind, problems can occur when viewed in other resolutions, for instance your site may be hard to read and use or may be incorrectly aligned. To test how your site looks at different resolutions, go to Start/ Control Panel/Display/Settings and select the resolution.
Connection Speed. While you may have a fast DSL connection, not everyone else does. This is very important because the connection speed determines how quickly your page will load. If it's slow to load, visitors will most likely get impatient and go elsewhere. Sites with lots of large or heavy graphics tend to load slower. If you find that your site's slow, make sure that you optimize your images and cut out any excess.