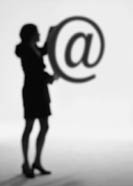 Most websites and most advertising are designed to target the 18 to 34 age group. Only 10% of all advertising is focused on those over the age of 50, even though this age groups accounts for half of all discretionary spending in the country. This age group also makes up a large percentage of plastic surgery patients. According to the American Society of Plastic Surgeons, patients aged 51 to 64 comprised a significant percentage of the total patients for the following procedures in 2004:
buttock lift, 22% of all patients
dermabrasion, 38% of all patients
eyelid surgery, 48% of all patients
facelift, 59% of all patients
forehead lift, 52% of all patients
hair transplantation, 26% of all patients
lip augmentation, 37% of all patients
lower body lift, 28% of all patients
thigh lift, 23% of all patients
upper arm lift, 35% of all patients
Patients aged 65 and over make up a significant percentage of plastic surgery patients as well, including 20% of all chin augmentation patients, 17% of all dermabrasion patients, and 29% of all hair transplantation patients. Furthermore, people over the age of 50 also represent the fastest-growing demographic group on the Internet.
Does your website design appeal to those over the age of 50? If not, you may want to consider making some changes to your site or even to a few of your pages. For instance, given that facelift and forehead lift procedures are more popular with those over the age of 50, you may want to apply certain changes to those pages on your site that deal with these procedures. The following are tips for designing for the over 50 crowd:
Use a larger font. Use a font and font size that can accommodate comfortable online reading. While you want to be sure to place targeted keywords in your page headers and content, don't try too fit too much into too small of a space.
Use contrasting colors. For easy online reading, make sure that there is a high contrast between your text color and your background color. A dark text like black against a light background like white is often best.
Double check for screen resolutions. Be sure to double check how your website looks and functions on multiple screen resolutions. Lower screen resolutions like 800×600 and even 640×480 are typically preferred by anyone with vision problems.
Use large amounts of space. Large amounts of space can make everything else on your pages stand out more. Make sure that there is lots of space between your links, and be sure to use large icons and buttons.
Avoid overly technical elements. Though people over the age of 50 represent the fastest growing demographic group on the Internet, they are currently the smallest group of adults online. Many may be new or inexperienced users, and this must be taken into account in your design as well. Avoid features that require special software or plug-ins, and be sure that your site works well on all major browsers