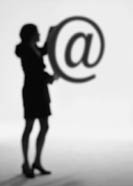 A blog, which is short for web log, is basically an online journal with daily entries about a particular topic. Blogs can be very beneficial, one reason being that both search engines and Internet users love them. Blogs can give you and your website a great deal of exposure, while also showcasing your knowledge and expertise.
When it comes to marketing plastic surgery, you may want to consider adding a blog to your practice's website. Before starting a blog, however, it's important that you first understand what is expected from them so that you can give your readers what they want.
Blogs are typically thought of as a place to inform and be informed. An ideal blog is one which doesn't mince words or attempt to sell anything. It should be comprised of straight, direct talk and informative content. Blog entries don't need to be long. In fact, four or five sentences is ideal. It can contain anything new and interesting in the world of plastic surgery, such as new techniques or procedures, along with any updates to your practice, plastic surgery related news, images, links to other helpful websites and blogs, and so on.
Another important aspect of blogs is that they generally have a personal feel, reflecting the author's personality. They should be written in first person and convey the blogger's emotions. They should also include personal details from your own life. It's essential that blogs be authentic and worthy of the reader's trust. The best blogs offer insightful thoughts and great links, and get the reader interested in the ongoing story. A great way to get started on your own blog is to go check a few other blogs out their on the Internet.