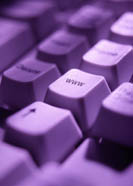 When it comes to marketing cosmetic surgery on the Internet, images can be very important. After all, plastic surgeons represent an ideal of beauty and physical appeal, and images can support this. When used correctly, images can serve many purposes on a website, often communicating more effectively than words, and they can enhance the overall appearance of the website.
When it comes to images on the Internet, stock photography is an excellent resource. There is a great deal of affordable stock photos available. For instance, you can pay as little as $10 for an image, which would be significantly less than if you were to hire a professional photographer to get you the same images. Further, stock photos can typically be customized for backgrounds and borders, and photos tend to have more of an impact and appear more professional than other images, such as clip art.
For your cosmetic surgery website, you will need some original photos. For instance, you should include lots of images of previous patients, as well as a photo of yourself and even of your staff or office. But other photos, namely stock photos, can be used in other instances. For example, a page about rhinoplasty might include a picture of an attractive woman in profile or a page about hair transplantation might include a picture of an attractive man with a full head of hair.
There are some things to keep in mind when looking for stock photography. To begin with, get an idea of what you're looking for but don't get too specific right away. You may not always find exactly what you're looking for but you may just find something even better if you keep an open mind. Take your time and shop around, looking at both large agencies and smaller independent ones. Know beforehand the format that you need so that you don't pay the higher price of a higher quality if it isn't necessary. 72 dpi is generally sufficient for the web, while 300 dpi is usually needed for print. Some photos may have limitations on their use. Make sure that you understand these and any other terms.