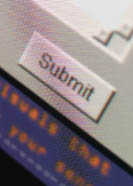 When people hear the words promotion' and website', they usually think of a website promoting a business. While a website can certainly do just that, it's important to remember that the website itself must also be promoted. Without promoting your website, your website won't be very successful at promoting your business. As such, when it comes to your plastic surgeon website, promotion is essential. The following are tips to help you successfully promote your plastic surgery website:
Catalogs And Directories. Subscribing to web catalogs and directories is a great way to get some immediate traffic to your site, particularly in the early stages.
Link Exchange. Link exchange can help your site in a number of ways. First, the more relevant incoming links you have to your site, the greater your link popularity. The search engines essentially view each link as a popularity vote' for your site, and your site will rank higher in the search results. Further, the links themselves bring more traffic to your site from the referring sites.
Search Engines. The search engines are essential to your plastic surgery website promotion. In fact, they're capable of bringing the majority of visitors to your site. Make sure that you optimize and submit your site to the major search engines. This no longer includes just Google, but Yahoo and MSN as well.
Newsletter. You can provide a link on your website that allows visitors to sign up for your newsletter. Newsletters can help you stay in touch with current and past patients, as well as potential ones. Make sure, however, that you allow your visitors to easily subscribe and unsubscribe.
Pay-Per-Click. When it comes to your plastic surgery website, optimizing your site to perform well in the search engines' natural results is typically best. However, a pay-per-click (PPC) campaign can still be very beneficial. It often takes time for your site to be indexed by the search engines and for your site to appear in their natural results. As such, PPC can be very good in the beginning to quickly bring traffic to your site. Another benefit is that it can help you with your other SEO efforts because you can monitor your performance with certain keywords and keywords phrases with your PPC ad.