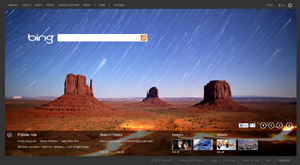 Microsoft hired Mark Penn – political strategist and CEO of PR firm Burson-Marsteller – in a new role which has him working directly with CEO Steve Ballmer as the VP of Strategic and Special Projects. The goal is simple: ramp up searches on Bing, Microsoft's search engine.
Mr. Penn has said he is forming a "SWAT Team" to work on strategy questions for Microsoft consumer projects. Initially, he will focus on Bing which is a distant competitor of powerhouse Google in market share and revenue. This is despite billions of dollars which have been invested by Microsoft in the promotion and development of Bing.
But why is this political guru interested in Microsoft – a far stretch from polling and political strategy he is use to? It's because he has a passion for technology which is a consequence of endeavors such as building a computer from a kit in his youth. Also, he has worked with the tech giant before during the U.S. government's antitrust lawsuit 10 years ago.
Microsoft and Penn certainly have their work cut out for them. Bing only accounted for 25.6% of U.S. web searches in June, according to comScore Inc. Those searches include ones from Yahoo websites via a partnership with Microsoft. That pales in comparison to Google's robust share of searches for that same time period which amounted to 69%.
So could Bing overpower Google? Perhaps, but it will not be an easy feat.