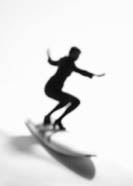 When it comes to your plastic surgeon website, building a site is just the beginning. In order for a website to be successful, it must be maintained. Too many people fail to realize the importance of website maintenance, but regular maintenance is essential to the success of your website. The following are two key elements involved in the proper maintenance of your site:
Updates. Websites aren't like brochures or other printed documents in that they don't need to be static. In fact, websites shouldn't be static. Instead, they should be constantly changing and updated. You must update your website to reflect any new changes in your practice, such as new procedures that you offer or new and innovative techniques. You should also add new before-and-after patient photos. In addition, new content should be added on a regular basis to keep visitors interested and help you rank well in search engine results. Many companies find the updating of their website to be a challenge, namely because they don't have the time or personnel to keep on top of necessary changes and updates. You can train someone within your practice to work with an html editor and maintain your website. Otherwise, you can find a good web designer who includes a maintenance plan in your contract.
Promotion. With the millions of websites out there on the Internet, promotion has become essential to any website's success. Simply building a site doesn't mean that it will be found or that you'll get lots of, or even any, traffic. In order for your website to be effective, you must promote it. There are many ways to promote a website, the most important one being the search engines. This involves search engine optimization, submission, reciprocal link and many other tasks. Again, check with your web designer to make sure that promotion is part of your website plan.