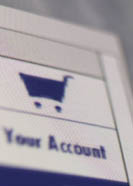 When it comes to Internet advertising for cosmetic surgery or any other business, conversion rates are key. Though your website design, optimization efforts and traffic are all important, they don't mean anything if your conversion rates are low or nonexistent. The conversion rate refers to the rate in which visitors to your site become actual customers or, in the case of advertising for cosmetic surgery, actual patients. If low conversion rates have got you down, the following are two easy and quick tips to increase them:
Testimonials. Testimonials can be very effective. Ideally, you should have a page of testimonials from previous, happy patients. It's also a great idea to sprinkle a few throughout your site. For instance, if you have a page on rhinoplasty, include a testimonial from a satisfied rhinoplasty patient. Even more important, however, is that you include a few really good, powerful testimonials on your homepage with a More Testimonials' link. Testimonials can speak far more of your expertise than even the best written copy and they increase your credibility in your visitors' eyes.
Link Layout. Make sure that your navigation links are clearly laid out and can be read at a glance. These links should be laid out on the left side of the screen. They should include whatever important information your visitors may be looking for, such as links for a Procedures page, a Photo Album, an About The Doctor page, a Testimonial page, a Contact page, and so on, and in the order that you want visitors to move through your site. It's important that you visitors be able to easily find the information that they're looking for. You can also include a search box to help them along.