Keywords and keyword phrases have varying levels of competition to them. For instance, at the time of this writing, Google produced about 41,800,00 results for the term 'surgery', about 4,250,000 results for the term 'plastic surgery', about 2,760,000 results for the term 'cosmetic surgery', and about 1,580,000 results for the term 'breast augmentation'. All those millions of other pages are your competition for those given keyword phrases, and that can seem pretty daunting when it comes to your plastic surgery marketing efforts on the Internet.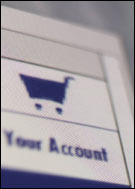 Knowing how to limit your competition can be very important when choosing your keywords. As the old adage goes, it's often better to be a big fish in a small pond. You're far less likely to rank high, or even marginally well, in search engines when your keywords use only one common word. You'll have less competition and far better results if you go beyond 'surgery' and instead use 'plastic surgery' or 'cosmetic surgery' or, even further, 'eyelid surgery' (just 347,000 results from Google). Common, broad words used as keywords tend to open you up to a great deal of unneeded competition. While it certainly is possible to rank high with a very broad search term, in many cases it may make more sense to avoid having to compete with the millions of other results.
This is particularly true for specific pages within your website. A given page may be unnecessarily trying to target a common word, particularly if that page is related to something more specific. For instance, your plastic surgery site may have a page on breast augmentation, in which case it can make more sense for that page to target 'breast augmentation' as opposed to 'plastic surgery'. The keyword phrase 'breast augmentation' may still have a lot of competition, but it has far less than 'plastic surgery'. There are other instances when the difference may be even more dramatic. Again, with breast augmentation as the example, you may have a page of before and after pictures of breast augmentation, and the keyword phrase 'breast augmentation pictures' only produces about 6,020 results in Google.
If your website, particularly pages within your website, are related to something specific, targeting a specific keyword term as opposed to a broader one can be very beneficial. This will help to decrease your competition and, in turn, allow you to rank higher in search results. In addition, you will be giving your site visitors specifically what they are looking for, thus satisfying their needs and helping to increase your conversion rate.