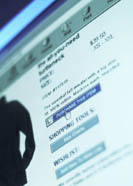 Keywords are an important page element when it comes to search engine rankings. Though search engines use additional criteria to rank pages and some even put more value on other criteria, link popularity for instance, keywords are important because nearly all search engines take them into consideration in their ranking system. Keywords are particularly important when it comes to Internet advertising for cosmetic surgery because many, if not most, of the visitors to your website will likely find you through a search engine. The following are important tips that should be incorporated into your keyword strategy:
Include keywords in structural elements. Many search engines give greater importance to keywords contained in structural elements. As such, be sure to include your keywords in structure code, including header tags and lists.
Include keywords in attributes. Attributes describe a page element's content. These are a great place to add keywords and keywords phrases. Be sure to use keywords in your ALT text on images and in TITLE text on images and links. Not only will this help to promote your website to the search engines, it also increases your site's accessibility and usability for your visitors.
Include keywords in file names. Even your file names can affect your site promotion and maintenance. As such, name your files carefully and try to include keywords. Be careful, however, when changing or renaming your files as you'll also need to update navigation links and other pages that use the image files or link to them. You'll also have to advise webmasters who link to your site of any changes that affect your backlinks.
Include keywords in your navigation. If possible, try to include your targeted keywords in your navigation system buttons and text. You can do this by making your navigation text more descriptive and adding descriptive TITLE text.
Include keywords in your text. Include your targeted keyword and keyword phrases in the text on your pages. However, make sure that you don't overdo it and that your keywords are used in context and that your content is good and relevant.