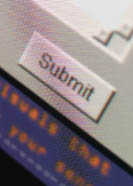 There are many different elements that go into successful Internet advertising for plastic surgeons. Once you've created a user-friendly site that is aesthetically pleasing, provides lots of valuable content, and is optimized for the search engines, you can then consider adding some extras.
One of those extras that you might want to consider incorporating into your website is a visitor poll. For some reason or another, most people love participating in polls. And even those who don't usually love to see the results. But online polls can serve a variety of purposes. Not only do they attract visitors and encourage them to return to your website to see the results, they can also provide you with very valuable information about your visitors and what they want.
The exact nature of your poll and the particular questions you ask can vary. Some polls are somewhat silly and simply fun in nature. For Internet advertising for plastic surgeons, however, it's best to keep the poll on your website a bit more serious and professional in tone. You could ask visitors questions about plastic surgery, the procedures people would consider, those they are most interested in, those they wouldn't undergo, and so on. The results could be very interesting, showing things like the percentage of women who have considered breast augmentation, the percentage of men who have considered hair transplantation, and so on. Of course, you can always include a few silly or fun questions, such as a question on celebrities and plastic surgery. Another option would be to ask questions about the information regarding plastic surgery that visitors are looking for. This can be particularly beneficial to you as it can help you to provide visitors with that information.
Many polls ask participants to provide some personal information. Though visitors may be willing to do so and this can provide you with the contact information for potential patients, you must be careful in this regard. At the very least, only ask for personal information that is really necessary, ensure that any information provided is secure and protected, and be sure to state your privacy policy. By asking for personal information, you may simply find that many visitors pass on the poll.