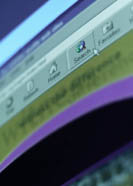 There are many different theories and approaches to designing a website as advertising for cosmetic surgeons, or any business for that matter. A successful website is comprised of many different components. One such component is the headline.
Studies have shown that people view websites much as they do newspapers. When reading a newspaper, most people tend to scan a page before settling on the story with the headline that catches their interest. The same is true on the Internet. In fact, in a recent study it was found that text, particularly dominant headlines, are the first thing to grab a site visitor's attention, before pictures and other multimedia.
Creating snappy headlines and section headers on your web pages are a great way to catch your visitors' interest. It's important, however, to make sure that those headlines encourage your visitors to stay on your site and don't turn them away. For example, the same study found the headlines which were underlined turned visitors away as the line served as a break which discouraged them from continuing.
Though underlining your headlines is clearly not a good idea, you can emphasize them in other ways. It is important that your headlines stand out from the rest of your text, and you can achieve this with your font type, size and color. Headlines can be displayed in a different front from the rest of your text, and they can be a different, contrasting color. You should also resize your headlines, making them large enough to grab attention but not too large that they overwhelm the rest of the text on your page. Further, you can also adjust your spacing, both between letters in a single word and between individual words. Whatever you do, be sure to remain consistent. Keep your headline text the same throughout.