Turning Website Visitors into Patients
A common complaint about plastic surgery websites is that, though the website is getting plenty of traffic, those visitors aren't turning into clients, or in this case patients. Low conversion rates are a concern, but there are a couple of simple things that can be done to improve them and convert a high number of those visitors already finding your site into patients.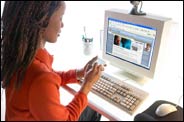 First, there are many estimates about the time it takes to convince a visitor, once they've found your site, to remain on your site. The average is about four to five seconds. This means that if they're not interested after five seconds, they're going to leave and go in search of another, better site. So just how do you convince visitors to stay on your site? It's one of the most important questions you should ask when it comes to your own plastic surgery marketing. You have to place yourself in the mind of the website visitor and realize that there are a number of questions that they want answered, and all within those five seconds. Some of these questions may be as follows:
What services do you offer? Do you specialize in rhinoplasty or hair transplantation? Do you perform tummy tucks?
What sets you apart from your competitors?
Do you have testimonials and before-and-after photos of previous patients?
What are your credentials and do you have any accreditations?
What is actually provided on the website?
Answering all of these questions in about five seconds may sound daunting, but it can be done. In fact, one of the best ways to do this is to have bullet points of information right on your homepage. These can even have links to more detailed information on other pages.

The next step in improving conversion rates is to take a serious and critical look at the homepage of your cosmetic surgery site. You need to pare down the information on the home page and remove anything that is not essential. Long paragraphs of text that go on and on can be boring. People don't read on the Internet like they would from a book or newspaper. It just doesn't work that way, they want information fast. Remember to think of it from the patient's perspective. That means that things shouldn't be on there because the managing director wants them there or you want them there, but only because the potential patients wants it there.