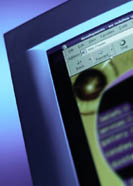 When advertising plastic surgery on the Internet, the goal is to have a website where visitors can find the information they're looking for about plastic surgery procedures and plastic surgeons and to have those visitors satisfied enough that they contact you and become your patient. You may have website that advertises your plastic surgery practice, but is it really an effective and successful site? If not, take a good look at your website and ask yourself the following questions:
Is your site fast to download?
Is your site user-friendly with easy and consistent navigation?
Is it easy for visitors to find your contact information and to contact you?
Is your website compatible with different browsers, operating systems, screen resolutions, and connection speeds?
Is your website copy immediate, inclusive and visitor-oriented?
Does your copy focus more on your visitors than on yourself?
Does your design convey a sense of professionalism?
Does your website inspire visitors to like and trust you?
Does your website have interactive features like forums, Q&A columns, polls, feedback and the like?
Does your website encourage and inspire visitors to contact you and become your patient?