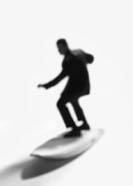 More than half of the households in the U.S. shop online, making the Internet one very powerful marketing medium. This is good news when marketing plastic surgeons. Internet advertising tends to more cost-effective than other traditional forms of advertising. Further, by building a website for your plastic surgery practice, you can reach a much wider audience and even a more targeted audience. Take a loot at your competitors. They most likely have an online presence so, in order to keep up with them, you need to have one too. A good website can greatly benefit your potential patients as well, giving them the information they're looking for on their time while also providing better support. If you want your practice to succeed in today's world, a website is essential.
Your website can save you and your practice a great deal of time and money. Other forms of advertising can cost thousands of dollars. Advertising on the Internet tends to be far less expensive. Further, this can reduce the cost of printing if you replace traditional catalogs, brochures, fliers and the like with a website. You're also capable of displaying far more information on your website than you could with other forms of advertising. This information can also be updated on a regular basis whereas paper material must be reprinted in order to accommodate new information.
Websites can also provide better support to your potential patients through email, forums and the like. With email, patients are able to contact you at their convenience with any questions or concerns that they may have. They don't need to be concerned with your hours of operation. You can also provide patients with essential information via your website, such as pre- and post-surgical instructions.
The audience that your website is able to reach is far wider than with other forms of marketing. Currently, there are over half a billion Internet users. A traditional business would have little hope of reaching even a fraction of those people, but it's more than possible on the Internet. Your website becomes available to millions of Internet users, which equates to millions of potential patients. A website can be a tremendous advantage for your practice so make sure that you have a strong online presence.