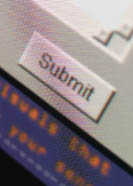 You may have heard about the Google Sandbox, but what exactly is it? Well, the Google Sandbox is a term that's used to describe the fact that most new websites initially rank poorly in Google's search engine results.
While it's uncertain whether or not this sandbox actually exists, there is enough evidence to suggest that Google added a filter to their algorithm around March of 2004. It's also believed that this sandbox has an actual purpose, namely to weed out the flash in the pan' websites from the more credible ones offering quality content. This helps Google to ensure that their results include websites which are useful and, more importantly, relevant for users.
There are some ways to determine if your site is stuck in the sandbox. Most websites with recently registered domains do end up in the sandbox once Google learns about them. Once your site has been indexed, you can perform a search on Google using your actual domain name and your site should appear in the results page. However, if you're not appearing in the results for any of your keywords, you're likely in the sandbox.
Websites can stay in the sandbox for varying amounts of time, even up to 8 months in the extreme. There is little that can be done to get your website out of the sandbox. You simply have to wait. You can, however, rest assured that your site will eventually find its way out of the sandbox and rank well provided that it contains quality, relevant content. In the meantime, submit your site to other search engines, MSN and Yahoo for instance, and work on fine-tuning your site.