PageRank (PR) basically refers to the degree of importance or significance that Google affords your plastic surgery website. A pagerank value runs anywhere from zero to ten, with zero signifying the lowest significance and ten the most. The higher your page rank, and thus the more 'significant' that Google considers your website, the more visibility your site gets from Google.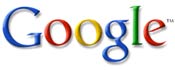 High PRs are a hot commodity today. The way that Google determines your page rank is by the number of websites linking to yours. As a result, pages with a PR of 6 and up are selling links at high monthly fees. And while purchasing one such link may provide your site with some traffic, it's not necessarily targeted traffic, meaning that these website visitors may not be all that likely to become patients.

There are, unfortunately, many websites and webmasters out there who get too caught up in pagerank. Their sole focus has become pagerank building rather than creating a website of superior design with quality content. You can find horrible examples of websites with PRs of 6 and higher, and wonderful sites with no PRs at all. In reality, it's best to use PR as a reference. If you have high-quality cosmetic surgery web pages with solid content, Google – and potential patients – will still find you.