There's been a lot of buzz these past two weeks about the changes in Google Local and for good reason – but aesthetic practices should not overlook another important recent advent – Google Authorship and Google + profiles.
First and foremost setting up Google Authorship can allow the surgeons picture to show up right in the Google Search Result Page (SERP) like below.


We all know that people like to see photos, before & after surgery photos, photos of the practice, photo of the surgeon and so on – which is also substantiated by the traffic we see to our clients' photo gallery pages (usually the 2nd or 3rd page they visit.) Thus, you can now give potential visitors what they want – to see photos right inside Google search results, enticing them into your site.
Secondly, Authorship integrates with your Google + profile, Google's social media product that it is and will be using to compute rankings. While inbound links to your site are still important, social signals are becoming increasingly important and measured with every Google update released. What's more is that since Google can't easily compute what's happening on Facebook or Twitter, there is that much more importance on Google + social sharing, as this Marketing Land article (http://marketingland.com/when-everyone-gets-the-vote-social-shares-as-the-new-link-building-5497) explains.
So when you write a blog on your site it will automatically be integrated with your Google + profile (via the Google Authorship code) when you +1 or post it and if shared in your circles and followers will give a measurable social media presence to Google which Google will use to give your site value or in other words, rankings.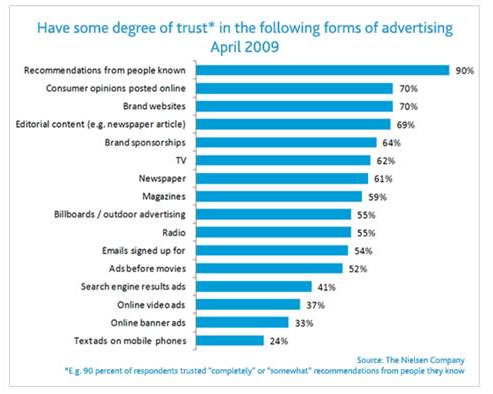 Trust and Referrals.
This is an extremely important factor that many aesthetic practices already know. You know this is important in patient to patient referrals, online reviews and now it is proven to affect online results. This study from Nielson shows that personal recommendations now trump online reviews. Now it's that much easier for current visitors, patients and other followers to share information about you and your practice through Google + to their network, giving you that personal recommendation.
To sum it up, Google Authorship integrated with your Google + profile allows people to see you in Google search results, recommend you and the blogs you write to their circle increasing your exposure, most probably your rankings and building trust for you among recommenders' circles.
It's pretty easy to set up and looks to be a necessary addition given the recent updates in Google.  Just don't forget to produce a few blog posts a month combined with some daily use of your Google + profile, having social media isn't just about the profile, it's about the commitment to being social.