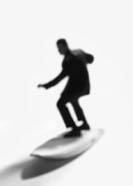 When marketing plastic surgery on the Internet, or any business for that matter, good graphic design is essential. It's been proven that a person's impression of a website is first influenced by that site's design. A good design will keep them on the site, while a bad design will send them away.
Good design can be particularly important when marketing plastic surgery. After all, potential patients are looking to you, the plastic surgeon, to deliver some ideal of beauty. If your website doesn't convey a sense of beauty, how can visitors possibly have confidence that you can?
There are many elements that go into good graphic design. Generally speaking, simpler is often better. The following are some of the basic elements of good design:
Background. Choose your background color wisely. Remember that visitors may be looking at your site, and your site's background, for a lengthy period of time. You don't want that background to be hard on the eyes. Avoid overly bright colors and patterns. Again, simpler is often better.
Text color. Like your website's background, you should choose your text color wisely as well. Bright colors can prove hard to read. The easiest on the eyes is a dark color, such as black, on a light background, such as white. Avoid using background and text colors that don't contrast.
Text size. Keep your text size easy to read, neither too large nor too small, and only use larger sizes to highlight important text like headlines. However, to keep the design appealing and clean, avoiding using more than three different text sizes.
Font type. As with the text size, don't use more than three different font types. Any more than that can make your site look too cluttered and overdone. Again, also make sure that the font type is one that's easy to read.
Scrolling. Try to keep your scrolling to a minimum. Don't make pages so long that visitors have to continually scroll down. Break up large amounts of text into multiple pages. Also, never make visitors have to scroll vertically.
This is just a start to creating good graphic design for marketing plastic surgery on the Internet. Above all, remember that simplicity is often best.