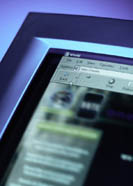 The sad truth about many websites is that a lot of their visitors never get beyond the homepage. Further, these same visitors often leave the site altogether after mere seconds with no intention of ever returning. If this is the case with your website, you're losing a lot of visitors and, in the case of Internet advertising for plastic surgeons, a lot of potential patients. The following are effective tips that can be applied to your website to help avoid the exodus and get your visitors beyond your homepage:
Testimonials. Include one or two of your best patient testimonials right on your homepage along with a 'Read more testimonials' link. Testimonials are one of the most effective marketing tools and are often able to speak more for your practice than even the best written copy. Further, they greatly increase your credibility.
Before-And-After Photos. Like testimonials, before-and-after photos of previous patients can be very powerful. They allow the visitor to see what can be achieved for themselves. And, again, they also increase your credibility. Include one or two of your best before-and-after patient photos on your homepage along with a 'View more patient photos' link.
Headlines. Make sure that you use headlines on your homepage that stand out and grab the visitor's attention. Use a large font type and, but be sure to keep headlines hype-freed. Ideally, they should entice the visitor to learn more about you and your services.
Copy. Your words, and your message, are particularly important on your homepage. What you say must encourage visitors to trust you and to want to learn more, and it must be done quickly and efficiently.
Links. Make sure that you keep your links to a minimum so as not to overwhelm your visitors. This is true for both your navigation bar and any other links you have throughout your site. It's best to minimize your visitors' choices in order to guide them toward the actions you want them to take.
Bookmarks. Add a simple graphic to your pages asking visitors to bookmark your site. They won't be offended and it will help them to find you again.
External Links. Don't have any external links, or links that direct visitors off of your site, on your homepage. Include only internal links, or links that direct visitors to other pages on your site. Another good tip is to have any external links open in a new window.
Banners. Your homepage is not the place for banners, so don't use them. In fact, you might want to consider keeping them off of your site altogether. Banners take up too much space and tend to slow down your load times.