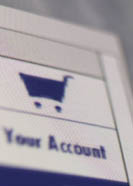 Frames can be an excellent design tool. They allow you to break a page up into multiple sections. Often times you'll see the navigation menu in one frame along the side or top, along with another frame for the main content of the page. Of course, a page can be broken up into many more frames, anywhere from three to five and even more. While there are certainly advantages to using frames, there are also potential disadvantages. Further, frames can have an impact on your promotion and marketing efforts. Because frames can effect your results with the search engines, and because the search engines are essential to any good plastic surgeon marketing plan, it's important that you carefully consider whether or not to use frames on your website and how to use them correctly.
One of the many advantages to using frames is that they can make your site easier to navigate. This is because the frame allows your navigation menu to be constantly visible. Further, frames can decrease load times because site theme elements like logos, repeated images and navigation menus located within a frame do not have to download each time a visitor looks at a new page as it is only the content on each page that changes. Easier design and maintenance is yet another advantage. If you need to make some changes, for instance adding a new link to your navigation menu, you need only add that link once and not on each and every page.
One of the most frequently cited disadvantages of using frames was that not all browsers supported them. However, this is less true nowadays and the number of browsers currently not supporting frames is likely very small. Another potential disadvantage involves the search engines. When using frames, it's essential that you have good tags because some search engines have problems with frames. Spiders may have trouble reading the content within your frames or may even treat them as hyperlinks to other pages. Many designers use doorway pages to combat this problem. Frames within frames can also prove confusing and must be created with care.