Question: What does a 'spider' refer to in Internet terms?
Answer: A spider, at least in Internet terms, is a software tool used by search engines which retrieves information from websites. Search engines send this spider out to your website when you submit your website to them. The spider retrieves all the information from your website then returns to the search engine where that information is entered into the search engine's database. Spiders are sent out on a regular basis in order to keep information up-to-date.
Question: What happens if you submit your website to Google more than once, are you penalized?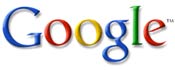 Answer: Though some search engines do have penalties for submitting your website too often, Google does not. In fact, nothing will happen if you submit your website to Google more than once. However, Google does have the following to say about submitting websites to them: "You are free to submit as often as you wish. However, given the nature of our inclusion process your time is better spent improving the content and links of your site."
Question: About how many people worldwide are online?
Answer: According to the Computer Industry Almanac, 934 million people worldwide accessed the Internet in 2004. This year, it's predicted that the online population will reach a whopping one billion.
Question: What sort of click through rate do banner advertisements have?
Answer: In the latest studies, the industry average click through rate for banner advertisements is .39%. That means that only .39% of banner ads are actually clicked on by visitors to a website. This suggests that banner advertising alone is not the best method of advertisement.