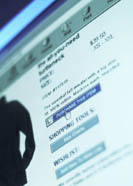 If your website is like most, it probably has the feel of a brochure. In your case, a brochure advertising cosmetic surgery practices and your services as a plastic surgery. But is this really enough? Is an online brochure sufficient?
A better question is does your website engage your visitors? If not, your website may be falling short of its potential. Without engaging your visitors, your run the risk of losing them and never getting them back. That can amount to a lot of potential patients lost.
By engaging your visitors, you encourage them to stay longer on your site and to return again and again. Not all visitors to your site will be ready to move forward after just one visit. Instead, they'll take their time, do more research, and think about their decision. It's important that these visitors you and return to your site when they're ready to make that decision. You can do that by making your website an engaging one and implementing the following strategies:
Create a newsletter that visitors can sign up for a receive via email. Regular newsletters will keep you fresh in your visitors minds.
Give your visitors something that is free. This can be as simple as helpful information and articles about plastic surgery that are available to visitors for free on your site. Or it can be more involved, such as a free online consultation.
Provide visitors with helpful tips, such as preparing for and recovering from surgery.
Add a forum or discussion group to your site.
Add a questionnaire or poll to your site.
These strategies engage visitors, creating emotions and imprinting yourself on their minds. Though it may take some time before your visitors are ready to move forward and become your patients, they will nevertheless continue to return to your site.