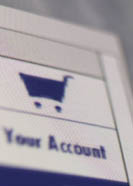 Forums and message boards are a wonderful extra for just about any website. Forums add an element of interactivity while also encouraging your visitors to return time and again. When it comes to cosmetic surgery marketing, a forum can provide your visitors with a place to meet and talk with others who are interested in plastic surgery. It gives your visitors a chance to express their interests and concerns and to find answers to their questions. A forum can also provide you with a great deal of insight, allowing you to directly see what your potential patients are thinking and what their concerns are. Further, participating in your forum can help potential patients feel closer to and more connected with you.
While forums have many benefits, it can be difficult to create a successful one. A successful forum is an active one which people visit frequently and regularly post on. The main problem in achieving this is that people can be hesitant about posting in forums, particularly new ones or ones with little activity. No one wants to be the first to post. The following are simple tips for encouraging activity in your forum and making it a successful one:
Start Posts. If you're having trouble getting anyone to post on your forum, start some posts yourself. You can register as several different members, get some dialogue going, and encourage others to respond to you.
Make Your Topics Interesting. If you want people to participate in your forum, you've got to provide them with topics that interest them. If you're unsure what those topics would be, visit some other plastic surgery related forums to see what people are talking about.
Promote Your Forum. Make sure that people know about your forum by promoting it. Make your forum accessible from every page on your website with a prominent link. You can even discuss your forum on your homepage and add a link to your forum as part of your email signature. Another great tip is to add a brief message after some of your articles asking visitors what they thought of the article and providing them with a link to post their comments in your forum.
Recruit Moderators. Once your forum activity has picked up, you can ask some of your more frequent and better posters if they'd like to be moderators. Moderators help to keep the forum in order, are able to edit and delete other posts, and can encourage traffic by starting threads.
Follow Up Via Email. If your forum requires that people join and become members, you likely have their email addresses. If a member hasn't participate in your forum for awhile, send them an email that discusses new updates on your site and your forum and encourage them to return.
Get A Professional. Believe it or not, there are actually professional message posters. So, if all else fails, you may want to consider hiring some professionals to get posting in your forum.