Getting your business name out there is important for the success of your practice, and we understand. With so many tried and true optimization methods, you have various options for attacking your online marketing. Paid advertising and social media are two popular methods of promoting your brand, but local visibility still reigns.
Local SEO is a specialized method of sustainably attracting potential local customers. It offers a viable source of constant hot leads that result in clients walking into your office. With Google being instrumental in this process, one simply can't overlook the need to optimize a Google Business Profile listing.
Why Local SEO?
When consumers are looking for a product or service business, a Google search is their starting point. According to Google, 53% of consumers say they always conduct research before pulling the trigger on a purchase. With medical issues, this percentage is even higher because people place a high priority on their health and appearance.
Finding price information, reviews, testimonials, and technical information helps people make their choices. In a world of virtually unlimited options, a Google search narrows the field.
Local SEO is the practice of optimizing your online presence to attract local clients. For example, you would get little benefit from building an audience in Maine if your surgical practice is in Miami, FL.
You certainly don't want to miss a client who's interested in traveling to your physical address. However, it makes sense that your primary goal is to cover a geographical radius that makes sense for your business. Local SEO helps you get the necessary exposure in your locale.
Where Does Google Business Profile Come Into Play?
Simply put, Google Business Profile is a multi-faceted online directory that allows you to post a business listing. The business directory interfaces with Google Maps for maximum geographical targeting and exposure.
Google Business Profile offers you leverage in your bid to secure the best presence in the local search results.
A listing on Google's platform has benefits that can potentially increase your conversion rates. Being a Google service, a business profile on the platform guarantees that you will appear in the search results.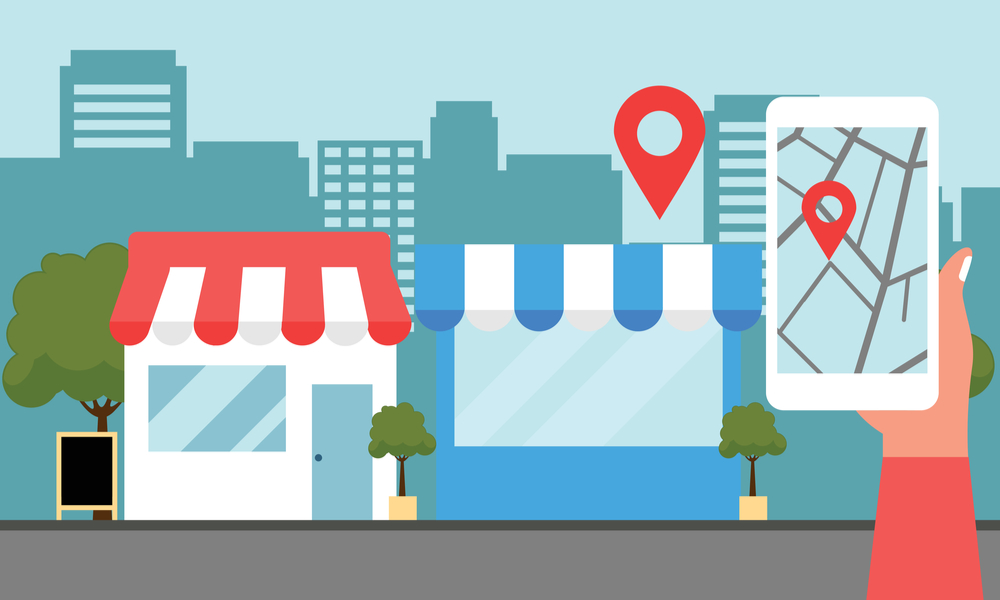 Applying a local SEO strategy to your website can take months, or even more than a year, to pay dividends. With a strong GBP profile, your listing can be visible in under a week. This gives you immediate visibility while your website gradually climbs the rankings.
In contrast to spending money on ads and social media posts, a Google Business Profile listing is free. You only need to invest your time to build your business profile.
Let's look at some easy ways to optimize your GBP listing for maximum brand exposure.
Start by Completely Populating Your Listing
The more information you share on your business profile, the more Google will have to work with. Feeding the search engine with everything there is to know about your business (like a business description) will allow users to learn the most about your practice. Here is a list of things you can include in your business listing:
Business name
Business hours of operation
Holiday hours (also special hours)
Business address
Contact phone number
Website
Business description
Business Category
Attributes
Mentioning your business name and business address is intuitive but delving into some of the other inputs is key.
For instance, the business category field can be a helpful competitive research tool. Open Google Maps and find your competitors' listings. By placing your cursor next to your competitor's primary business category, you can right-click on their listing. Select "View Page Source" and search the text for their primary category using CTRL+F on Windows or CMD+F on Mac.
This will lead you to the part of the code that contains all of your competitor's categories. Note that you don't want to category-stuff your listing. Doing competitive research will allow you to arrive at the additional categories that the top competition is using to optimize their business listing.
Attributes also offer insights that benefit potential customers. Business account owners can specify features and services that make their listing relevant for local searches. Attributes can result from user crowd-sourcing as well as your own submissions.
Verify Your GBP Listing
Verifying your listing is an essential step for your business account. It gives Google the proof that you are the rightful owner of the business being submitted. This is an important security step that prevents others from falsely claiming your business listing.
The verification method takes up to five days as it requires Google to send you a postcard through the mail. Although you can open your business listing without verification, you won't be able to use important features. Unverified accounts lack access to page insights or business reviews on the back end.
Google Maps Integration
Clients need to pinpoint your location on the map so they know how to reach your physical location. Google Maps is the premier mapping platform for tagging your location. By integrating with aerial photography, satellite imagery, and street maps, Google offers users an intuitive way to find you.
Your business listing makes your Google Maps location available in the search results. That way, potential customers can visualize how far your practice is from their current location. Google Maps will also allow users to navigate to your office whether on foot or in their car.
Encourage Reviews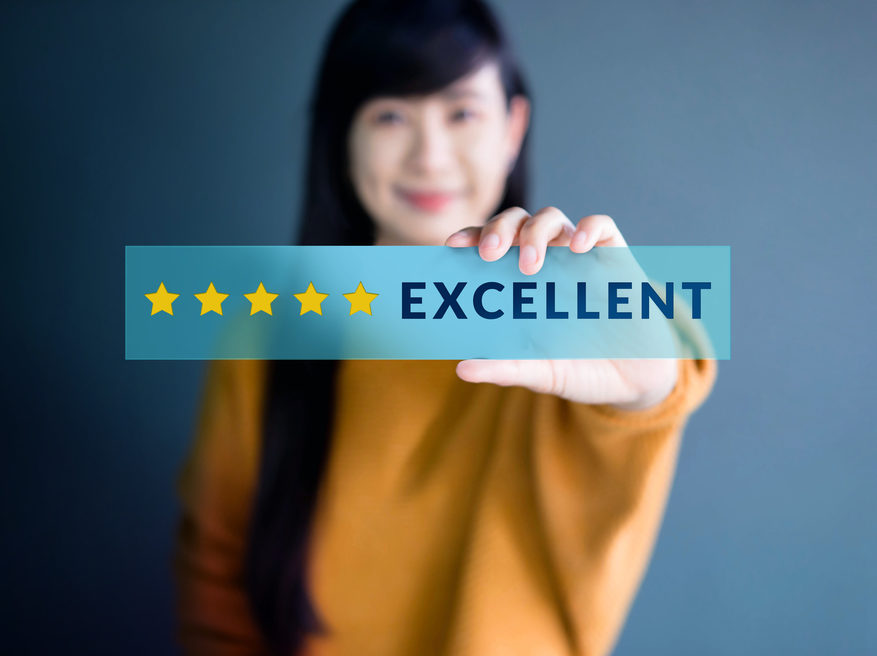 Small business or not, one thing stands true: never underestimate how vital a good review can be.
Many prospective customers differentiate local businesses based on reviews. Consumers trust online reviews, especially when they are plentiful and positive. Reviews from your happy customers will only boost the effectiveness of your GBP account.
Also, don't consider your reviews to be a static list of ratings that piles up over time. Manage all your good and bad reviews and make sure to respond to them. A Google Business Profile account with a responsive business owner will show consumers that you care about their opinions.
Furthermore, if a dissatisfied customer leaves a negative review, you can show other potential clients that you care by responding extensively and helpfully. Positive customer reviews on your business profile can increase your business ranking on Google.
Updating Your Google Business Profile
Many business owners view their business account as a "set it and forget it" listing. However, your business is a dynamic entity and should be kept up to date. Business hours may change during the year, and you may need to update your business description due to new procedures offered.
If you add a second business location, including the appropriate Google Maps location will help clients find you. It will also help you reach prospective clients near this new location. Just as you should keep track and respond to reviews, you should update your GBP account as soon as changes affect your business.
Manage Your Incoming Questions in the Q&A Section
Google Business Profile offers a feature for customers to inquire about your business. You should regularly check and respond to these common questions to build a good relationship with customers and provide accurate information.
Tips for Your Surgical Practice
Besides everything discussed above regarding an effective business profile, these specialized tips can benefit a surgical practice.
Tailoring Your Keywords Accordingly for Google Search
When a consumer conducts a Google search for your business or plastic surgery practice, they will likely use keywords such as:
plastic surgeon near me
plastic surgery miami
rhinoplasty cost
how to remove wrinkles
Spending some time doing keyword research will reveal the exact phrases relevant to your specific audience. The insights you obtain from your research will give you a list of keywords to include in your Google Business Profile listing. Keyword research for relevant searches can help you tap into an audience and gain potential customers!
Choose Appealing Images
Since you can include photos in your listing, you should use this to your advantage. Plastic surgery is a field that deals with people's appearance, and sharing results is a powerful tool.
Different types of photos—like before and after images—as well as images of your office will help users make up their minds about contacting you. Images can be up to 5 MB each and should be in JPG or PNG format. The minimum resolution of your images should be 720 px by 720 px, and you should avoid using filters.
Upload enough photos to give your audience a clear idea of your practice and its focus. You should strive to convey authority, competence, and trustworthiness through your chosen images.
Use Google Posts
One of the best ways to optimize your Google business profile is by using Google Posts. This feature allows business owners to showcase their products or services, provide updates, and create content that is relevant for increasing business engagement. By utilizing Google Posts, you can improve the visibility and search rankings of your Google Business Profile and Maps listings.
To begin using Google Posts, go to your listing and click "Add update." Once you've created your post, you can update it as often as you like, featuring any upcoming events or new products to showcase your business. By creating regular posts, you will be providing valuable information to your audience that can help you stay top-of-mind with potential customers.
As you create your Google Posts, avoid keyword stuffing and make sure the content is relevant to your business. By including relevant keywords, you can improve the chances of your posts appearing in searches. Additionally, Google Posts can appear in the Knowledge Graph on Google search results, which means that even more people will see your content.
In conclusion, Google Posts is a powerful tool that can help businesses optimize their GBP profile. By creating high-quality, relevant content, you can improve your visibility and search rankings, and even attract happy and loyal customers. So, start posting and watch your online presence grow!
Set Up Your Google Business Profile Listing Today
The sooner you set up your GBP listing, the sooner you will be on your way to climbing Google's local search results. All of your online marketing efforts, including paid advertising and social media, should work in consort to boost results. Integrating your listing with your website's SEO efforts is important for creating valuable synergies.
If you do not have a staff member dedicated to implementing your online marketing, creating an effective Google Business Profile listing can be hard. You may have to do the work yourself, which involves a learning curve.
Choosing a knowledgeable consultant to handle your GBP listing, your website, and a digital marketing strategy may be more cost-effective. A reliable agency with the know-how to achieve top Google search rankings will put your practice ahead of the competition. Stand out from all the local businesses in your field by gaining a prominent position in Google search results.
A Little About Us
Surgeon's Advisor is a medical marketing strategies firm that specializes in applying result-driven strategies for its clientele. There are never any up-front payments, and you retain ownership of all our work. Just as you strive to communicate your competence to your audience, Surgeon's Advisor focuses solely on implementing best practices for our clients.
You can request a free consultation by submitting the contact form on their website. If you prefer to call for an appointment, you can reach Surgeon's Advisor at 305.763.8011. A staff member will be happy to answer your questions and set up a free consultation.