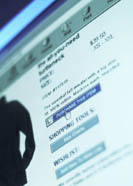 There are many ways to market the cosmetic surgery practice. There's television, radio, print advertising, sponsorships, the yellow pages and more. The Internet, though a relatively new marketing tool, can prove very successful.
There are many elements that go into the successful creation of a website for cosmetic surgery marketing on the Internet. One of the most important elements is creating a website that conveys a sense of professionalism, and there are many ways that this can be achieved. The following are some tips for creating a professional website:
Create an outline of your website. Before creating the website itself, it can be very beneficial to first outline the concept of your site and answer those very important questions of who, what, when, where, why and how. This will help you to determine the information that is important and valuable and that which isn't, while also giving you a better understanding of your target audience.
Know your audience. It's very important that you understand your audience so that your website can be designed to fulfill their needs and desires. For the plastic surgery website, visitors to your site are potential patients and you must provide them with what they want. They may be looking for information about plastic surgery procedures, about you, your qualifications and your practice, about your previous patients, and so on.
Know your product/service. While you obviously know just about everything about what you have to offer, your visitors do not. You must convey to your site visitors what you know. Problems can occur when the content on your site is being written by someone who doesn't understand the services you're offering. Further, you have a great deal of experience and can often anticipate the questions that potential patients are most likely to have.
Create a visually appealing site. Your website's appearance should make visitors feel welcome, comfortable and able to trust you. Be sure that you choose colors with your visitors in mind, rather than choosing those colors that are your favorites. Simpler is often better.
Be consistent. Be consistent throughout all of the pages of your website. It's important that visitors don't feel that they're on a new site every time they visit a different page on your site. Keep your colors and your navigation consistent.
Get feedback. Ask others you know to review your website and give you feedback. These should be people who are not as familiar with plastic surgery as you are as they can find anything that isn't clear or other errors. Others can often provide you with a fresh perspective on your website and even your practice.
Provide credible content. Statistics and links to articles can lend credibility to the content on your site. You should also highlight your expertise to further back up your credibility. Also be sure to keep your content current and update it regularly.
Use the right images. Displaying before and after images of previous patients can be very beneficial. These images portray confidence and help your visitors to trust you. They can also often speak for your expertise better than even the best written content.
Give your visitors some idea of cost. When it comes to displaying costs, a website for plastic surgery is far different than a website that sells, say, books. Understandably, displaying the costs of plastic surgery procedures may not be possible. Nevertheless, there are many searches conducted on the search engines relating to the cost of plastic surgery procedures. For instance, during the month of July, the following searches were conducted on Yahoo: 2909 searches for ' plastic surgery cost'; 2558 searches for 'plastic surgery financing'; 2707 searches for 'breast augmentation cost'; 1393 searches for 'rhinoplasty cost'; 3811 searches for 'hair transplant cost'; and 7043 searches for 'liposuction cost'. It can be very beneficial to give visitors some idea of the costs associated with plastic surgery given that this is information they're searching for. While you may not be able to provide specific quotes, you can however provide statistical averages from a number of plastic surgery organizations, such as the American Society of Plastic Surgeons, as well as information about financing.