In a recent report by comScore Media Metrix comparing the success of search engines between July of 2004 and July of 2005, MSN was shown to lag behind Google and Yahoo! During the month of July, MSN comprised 15.5% of searches, compared to Google's 36.5% and Yahoo!'s 30.5%. Nevertheless, MSN showed the greatest gain in search volume, rising 30% from the previous year with 744 million domestic search. This data proves that MSN is still a strong competitor in the search engine market and only getting stronger. As such, it certainly can be to your benefit to consider this particular search engine when optimizing your plastic surgery website.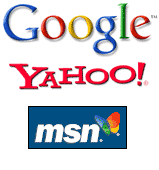 Like other search engines, a site's rankings in MSN search are determined by factors like title tags, link popularity and keyword density. When it comes to keyword density, you should aim for a density between 5% and 20%. The keyword should appear in the title tag as well as within the first few sentences. The main keyword should be in bold in the heading tag and should also be used in the meta tags. Another factor in a site's rankings in MSN search involves link popularity. As with other search engines, it's best to build your link popularity with related sites, or sites that have something to do with plastic surgery. You should avoid exchanging links with any sites that are in no way related to plastic surgery. You may have a favorite site about dogs that you'd like to share with your visitors, but unless it's about dogs undergoing plastic surgery (and hopefully it's not), a link to or from that site won't help your rankings in any way and can even hurt you. The best way to get started on increasing your link popularity is to submit to local directories and directories related to plastic surgery.
MSN is an increasingly popular search site. Comprising 15.5% of all searches on the Internet, it's certainly worth your efforts to optimize your plastic surgery site to rank well in their search results.